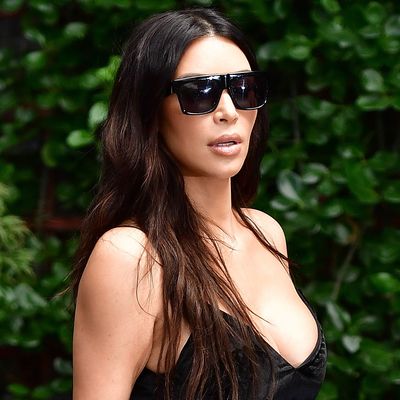 Kim Kardashian.
Photo: James Devaney/GC Images
Kim Kardashian is pissed that The Wall Street Journal published a full-page ad in April denying the Armenian genocide, so she decided to fight fire with fire. Over the weekend, Kardashian took out a full-page ad of her own in the New York Times to put the WSJ on blast.
In the Saturday ad, Kardashian wrote that she and her family are "no strangers to BS in the press." But she couldn't just brush off the WSJ's decision to publish an ad effectively denying that nearly 1.5 million Armenians were murdered over the course of a year (from 1915 to 1916) by the Ottoman government.
"For the Wall Street Journal to publish something like this is reckless, upsetting and dangerous," Kardashian wrote in the ad. "It's one thing when a crappy tabloid profits from a made-up scandal, but for a trusted publication like WSJ to profit from genocide – it's shameful and unacceptable."
Kardashian slammed the WSJ's stance that it was publishing a "provocative viewpoint," and instead accused the newspaper of spreading lies. She called for Turkey to be held accountable for the Ottoman government's actions, and urged the U.S. government to recognize the genocide.