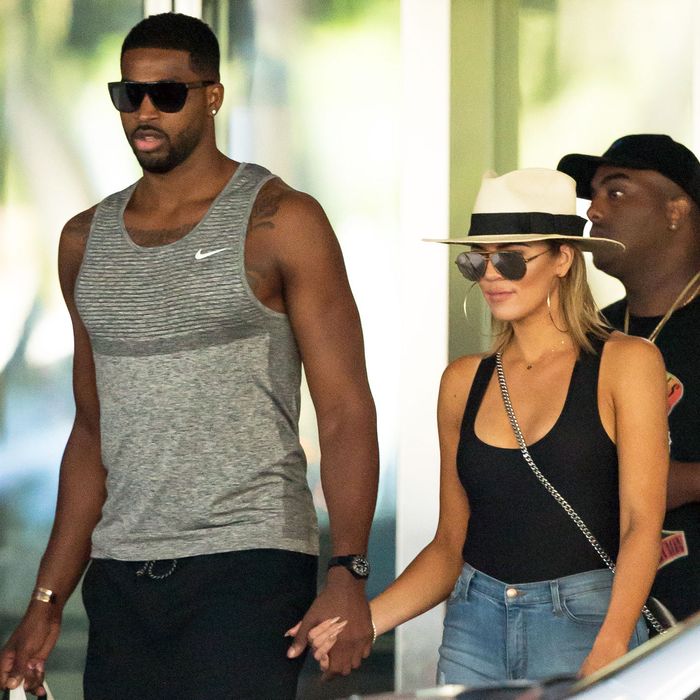 Khloé Kardashian and Tristan Thompson.
Photo: Splash News
Good news: Khloé Kardashian can keep dating her hot new Cleveland Cavaliers boyfriend Tristan Thompson, because Kris Jenner approves.
Kardashian and Thompson have been dating for about a month now, so Jenner had no choice but to publicly reveal how she feels about the new relationship. Apparently, the proud mom thinks they're "cute," according to Us Weekly.
"She's having a good time. He seems like a really nice guy," Jenner said.
Kardashian, 32, and Thompson, 25, were introduced in August by her best friend Malika Haqq. They became "Snapchat official" on Friday after Kardashian shared a video of them making out. And now that her mom has spoken out about their relationship, they're truly legit as a couple.
Ah, love.