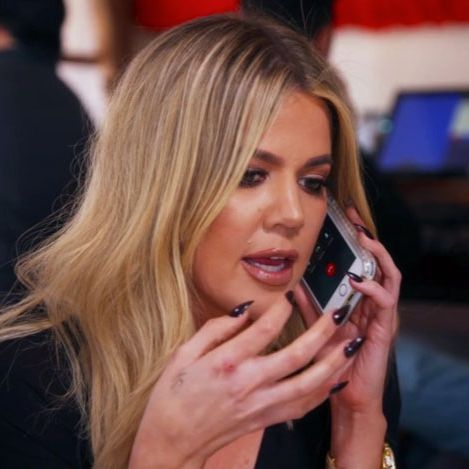 This week's episode of Keeping Up With the Kardashians was season 12's mid-season finale, and the preshow to next week's Rob & Chyna premiere — so, it's no shocker that our A plot was Rob and Chyna's fight. Our B plot was Khloé's birthday and our C plot was Kourtney's press-tour nerves.
Waiting is for boring people, so #LEGGO.
Scene 2:
Scott Disick and KUWTK special guest star Kendall Jenner visit Khloé Kardashian. Scott and Kendall wear Khloé down with questions about how she'll celebrate her upcoming birthday: Khloé's unimpressed with their ideas, which range from renting a yacht and sailing from Marina del Rey to Malibu, to simply celebrate the fact that she's not "fat" anymore like she was at age 25. The latter was suggested by Scott. He also jokes that Khloé probably tried to eat herself on her 25th birthday because she was so fat, and, to illustrate his point, Googles images of Khloé from years past. Khloé doesn't immediately kick Scott in his teeth and out of her house. Instead, she explains that she's not into big birthday parties because a dark cloud has always loomed over them in the past. This is shocking, since she spent her 30th birthday in the Bronx, receiving a Jeep from her then-boyfriend, French Montana, who is now a professional Latcher-On. Even though this was an Inside Day* for Khloé, Kendall, and Scott, we know this scene was filmed on June 8, 2016. This is based on Kendall's very youthful neck scarf's appearance in a Snapchat corresponding with Khloé's glam and nails in an Instagram that same day.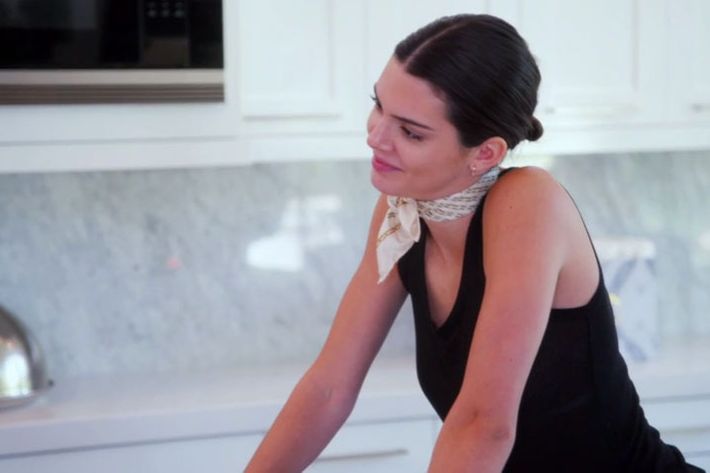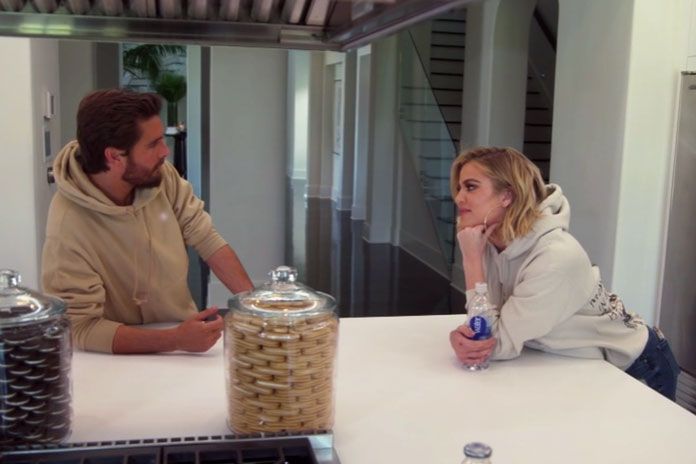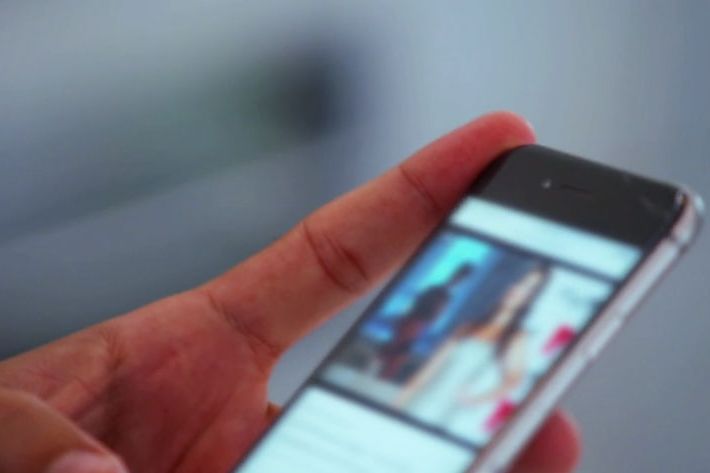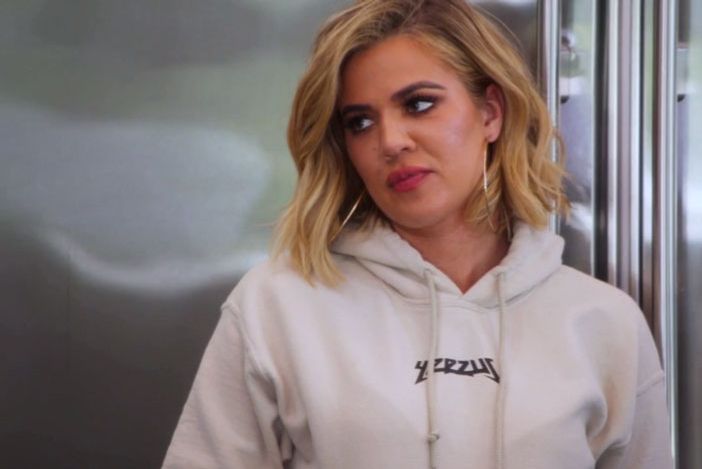 *Inside Day: A day when the Kardashian/Jenners are not photographed by paparazzi, and most likely spent their entire day inside the gates of Calabasas filming multiple scenes of KUWTK.
Scene 4:
In an effort to ensure she's still on the season-12 payroll, Kendall joins Khloé and Scott for lunch. The conversation turns to Rob, who is still having issues getting his family to welcome Chyna into the fold, despite Khloé telling him that he had to make the effort, because that's what she had to do when she married Lamar after two seconds of dating. How beautiful would it be for Chyna to follow in Lamar's footsteps and be so welcomed into the family that they would drop everything and fly to her bedside in Vegas after a near-fatal drug overdose? Hopefully this won't happen to Chyna, but we may never know, since she and Rob are now in a fight. Scott brings up the fight to Khloé, but recommends that she call Rob to get the full details since it sounded more "personal," and maybe not fit for cameras. Khloé calls Rob at the table, and he tells her that he's moved out of Chyna's house and is "content" with how things are now. Khloé tries to explain to Rob that fighting is normal, and he shouldn't make any rash decisions. He hangs up on her. This scene was filmed on June 13, 2016.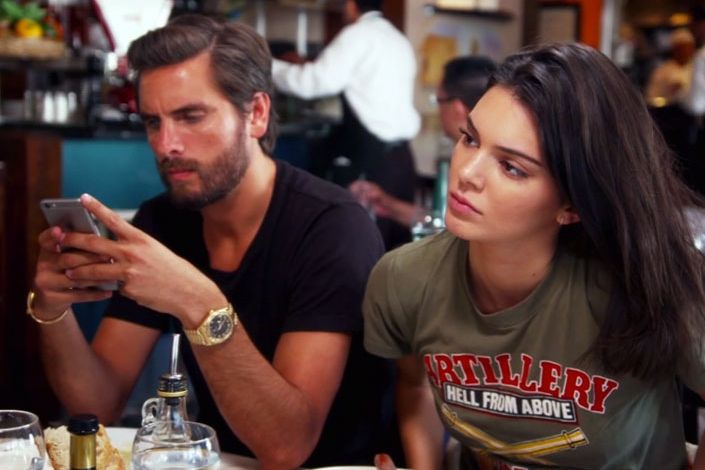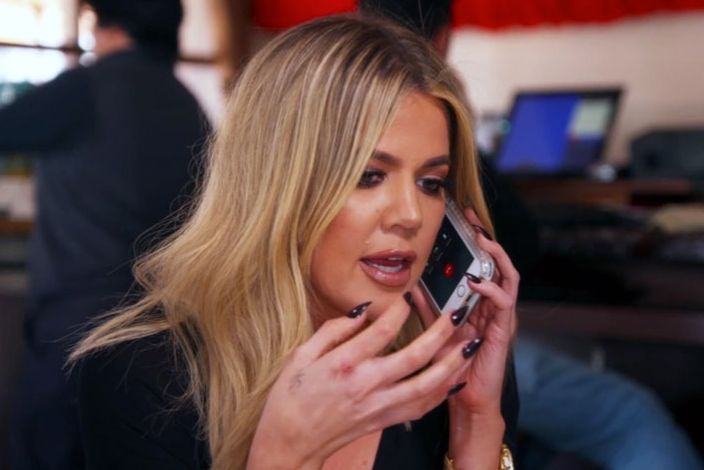 Scene 6:
It's now Kris Jenner's turn for a lunch with the most mundane duo in California, Scott Disick and disgruntled E! employee Kendall Jenner. Kris is in panic mode when she sees her model daughter and immediately asks Kendall if she's eaten anything that day. Kendall says she has eaten; in fact, she just had an acai bowl but was disappointed by the strawberries and wonders if they're out of season. Kris asks Siri, whom she calls "Suri," about the best seasons for strawberries and does not find an answer because she does not know how to work her iPhone. Once Scott arrives, the group chats about Khloé's upcoming birthday and how they should plan a party even though she doesn't want one. Scott suggests transforming Khloé's pool into an ice-skating rink or throwing a foam or jello party. Kris nixes all of his ideas and decides on a "party under the stars," with appetizers and a sushi bar. Kris, Scott, and Kendall's hasty event planning was filmed on June 7, 2016.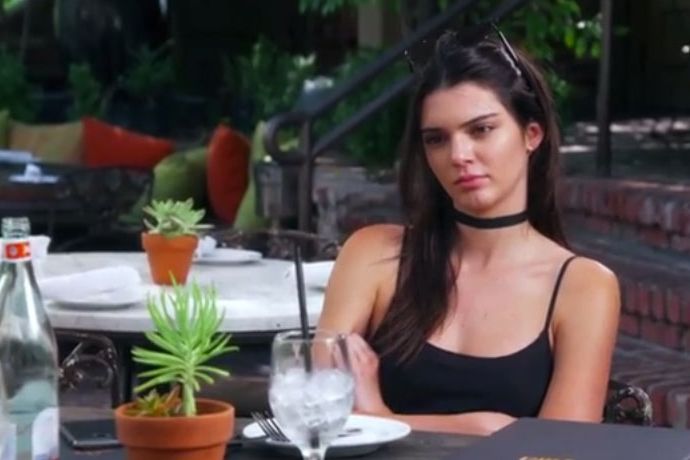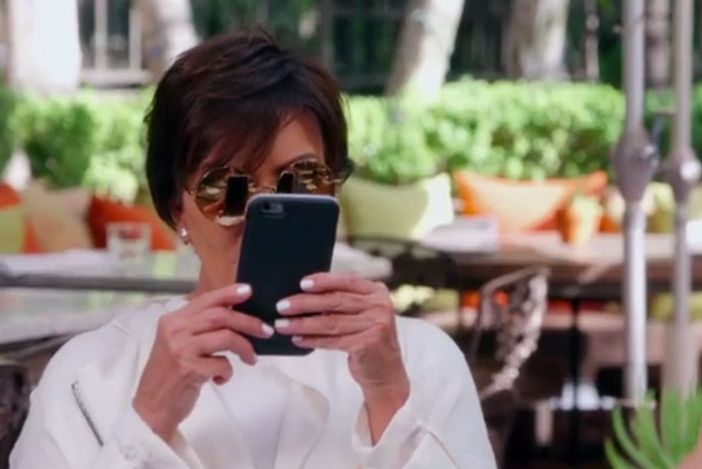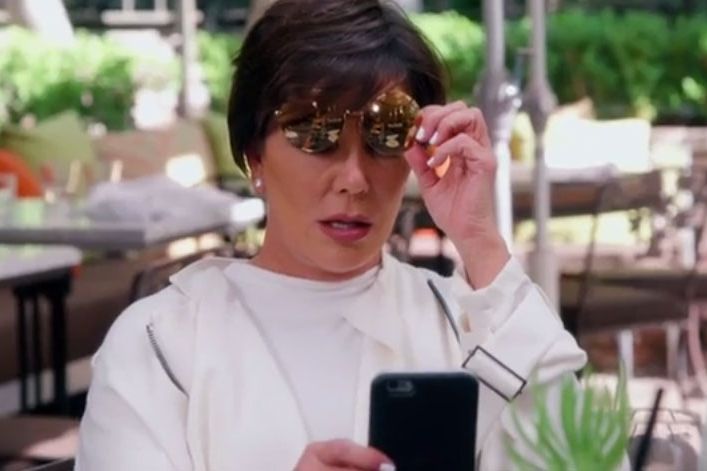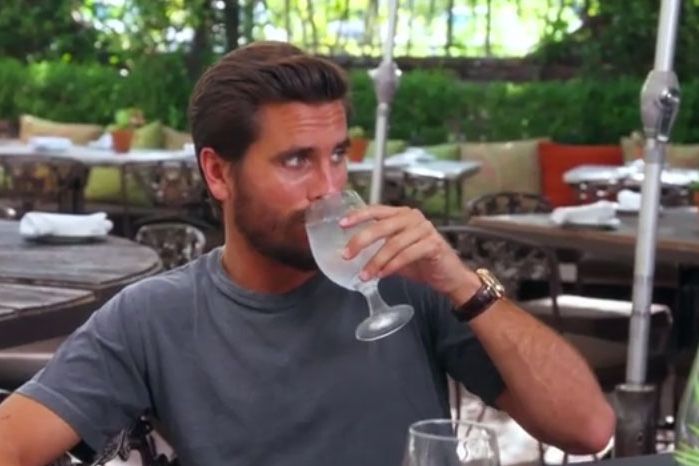 Scene 7:
At Kourtney Kardashian's home and boutique-fitness company, she and her sister Khloé work out. Before they can begin even a moment of physical activity, Khloé asks her sister why she decided to wear full-bottom underwear with workout leggings. Kourtney admits that she's on her period, so she had to wear the panties to accommodate her pad: Krunchy Kardashian doesn't think tampons are healthy, so pads it is. Khloé nearly gets her day's worth of cardio in after being blown away by the fact that her sister wears sanitary napkins. She makes Kourtney the Menstruating Wonder take a spin so she can fully examine if it looks like she's wearing a diaper or not. Kourtney obliges and boasts about the modern miracle that is thin pads, especially since she's had experience with pads in Iceland that were massive. Once they begin exercising, Kourtney starts to freak out about her first solo press tour for Manuka Honey. While on tour, Kourtney will have to do some public speaking, interviews, and photo shoots, all things she's uncomfortable doing alone. Khloé assures Kourtney that she'll be fine and reminds her that she is in control of every interview and can always toss a question back to the interviewer. Kourtney's nerves are calmed down a bit. This scene was filmed on May 18, 2016, exactly a month after Kourtney's trip to Iceland, and her last period on April 18. Yup.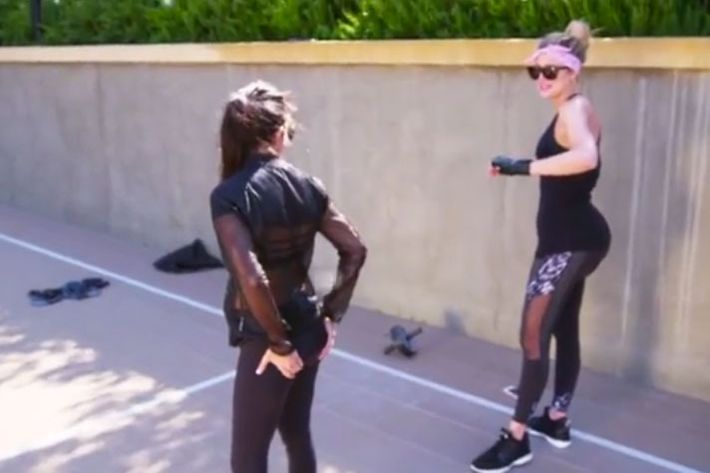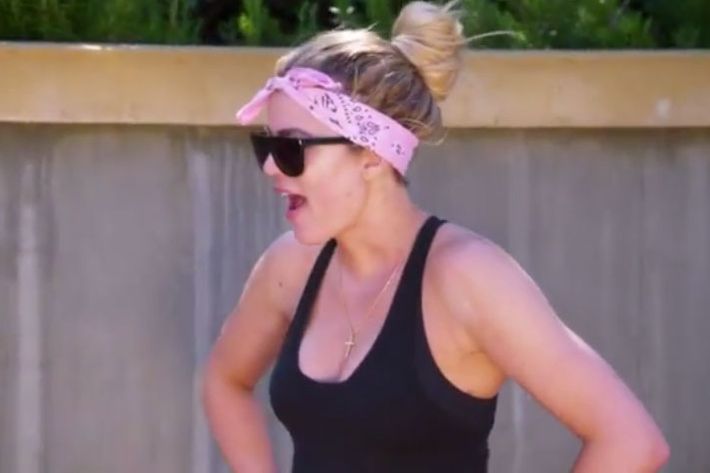 Scene 8:
Kim Kardashian West joins Kris Jenner and Khloé Kardashian for lunch. They talk about Rob, who is still fighting with Chyna. He's also avoiding phone calls from family members and exhibiting the same symptoms he showed during his initial descent into depression. Apparently the only person Rob is communicating with is an unknown man named Victor. Chyna's even reached out to Kris for help and support, but Kris has yet to have a full conversation with her to get all of the details surrounding their fight and Rob's behavior. Kim, who is tired of pretending like she cares, simply asks if Rob will ever see the kid "or is she gonna take it?" Khloé asks her sister to reel in her assumptions because this is just one fight. Everyone's worried for Rob's well-being, and worried he may regress. This scene was filmed on June 20, 2016.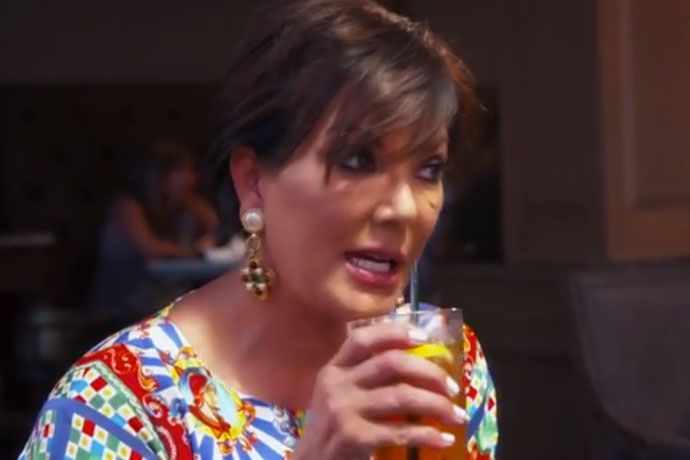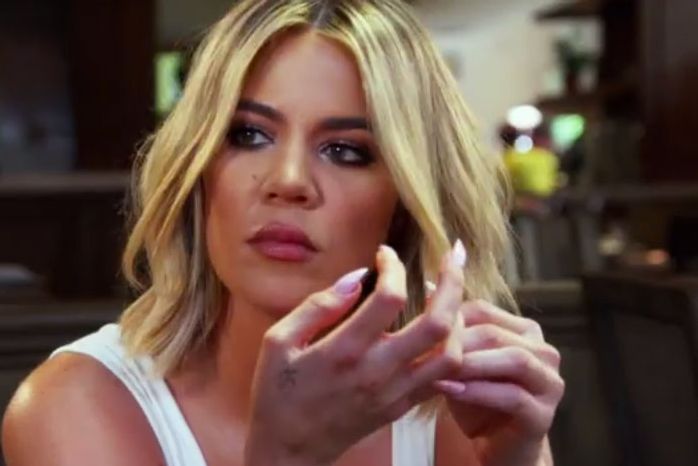 Scene 10:
In one of the many lounge areas in Kourtney Kardashian's boutique-fitness studio, she chats with her sisters, Kim and Khloé. Khloé keeps conversation light and asks Kourtney if she thinks she'll ever get back together with Scott. Kourtney's unsure, because sometimes she feels like it's totally possible and other times she doesn't. Such a brave display of indecisiveness. We're very proud of you, Kourtney. However, the decision is not up to her: She tells Khloé that she can only adhere to God's plan. The conversation then moves to Rob, who, unlike Kourtney, is most likely not following God's plan. According to Chyna via Kris, Rob is sleeping all day, getting annoyed at everything, and acting unmotivated. The sisters think that Rob thought love was the cure-all for depression, was saddened to find out it's not, and that this may have sent him into a tailspin. Kim then tries to call Rob, and, like most times, he doesn't pick up. This scene was filmed on June 20, 2016.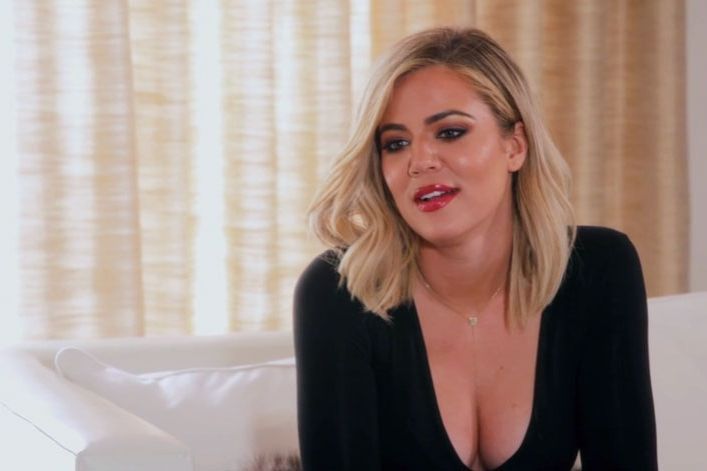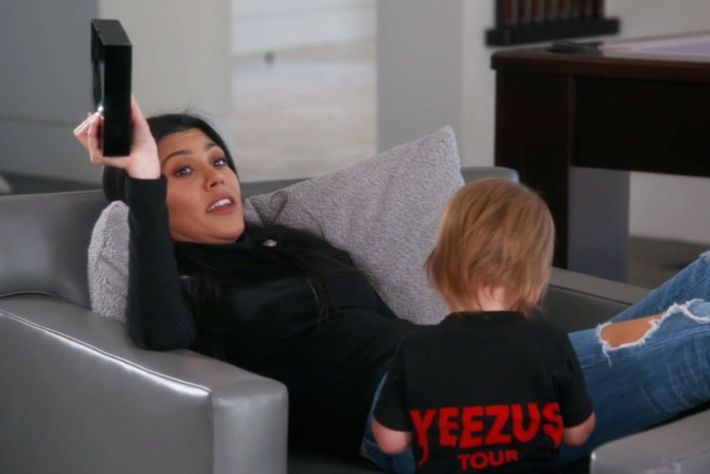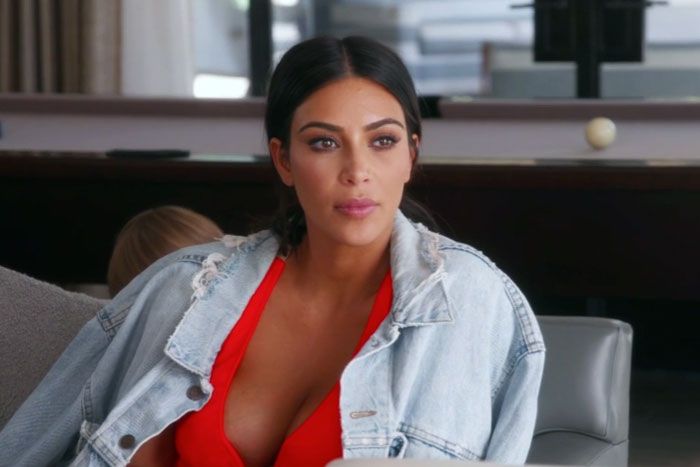 Scene 14:
Kim visits Khloé and the two talk about Rob and eat cheese bread. Kim, who seems to be making up for not caring about Rob ever seeing his baby, claims to have called Chyna to tell her that she "gets" having difficulty with Rob because he's "not the easiest person on the planet to deal with." Since Khloé's birthday party is approaching, Kim thinks that it would be a great idea to invite Chyna — regardless of her situation with Rob — just so she feels included. After some hesitation, Khloé agrees. Once they get Chyna on the phone, Khloé invites her possible future sister-in-law to her birthday party. Chyna is super excited by the invite and promises to be there whether Rob goes or not. This is a wonderful moment and milestone for Chyna. She has officially passed Kardashian Method Acting 101 and can move on to level 102 with high marks, since this scene was filmed on July 12, 2016, over two weeks after Khloé's birthday party.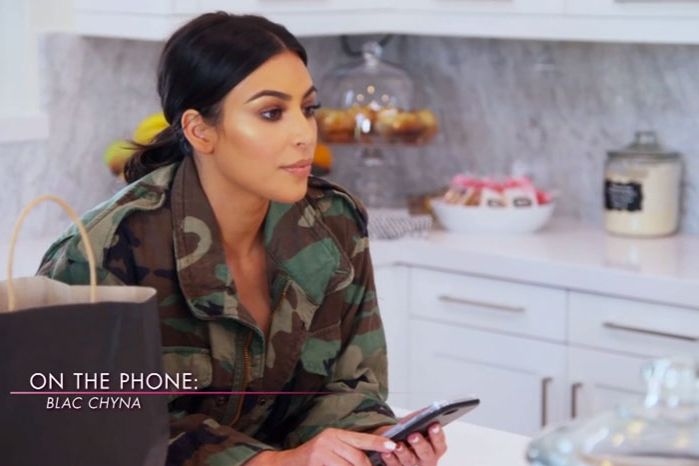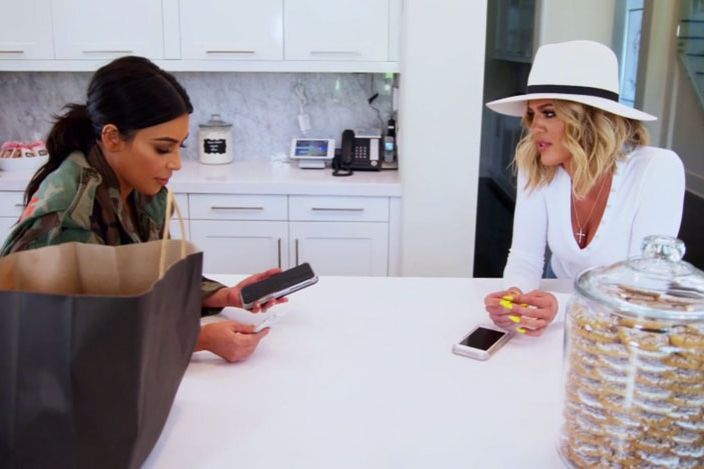 Scene 15:
Khloé and Kim visit Rob at his house. He's in good spirits because he and Chyna have made up, but he's still a little upset since he feels like he had no choice but to "man up" because he's not going to "argue with a female." Such kind, sensitive words. His sisters aren't really feeling his reconciliation logic, but support his emotional growth. Rob is just really trying to make this ChyRo 'ship work because he finds it "bizarre" not to be with the person you're having a kid with. Odd that he didn't find it bizarre to date his youngest sister's boyfriend's ex-fiancée. Rob's decision to make things work with Chyna was filmed on June 22, 2016.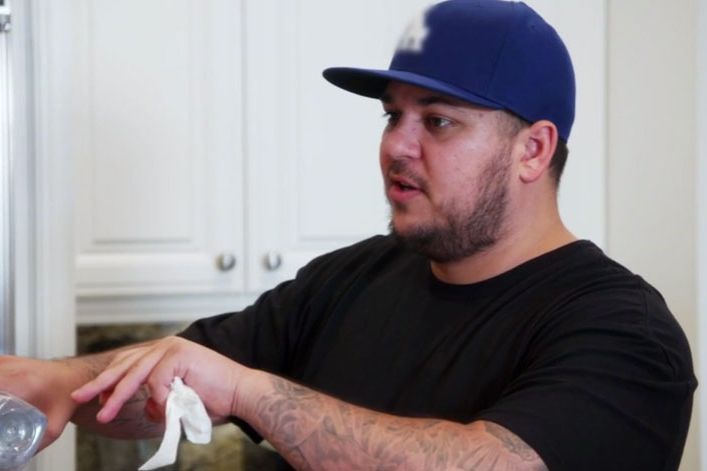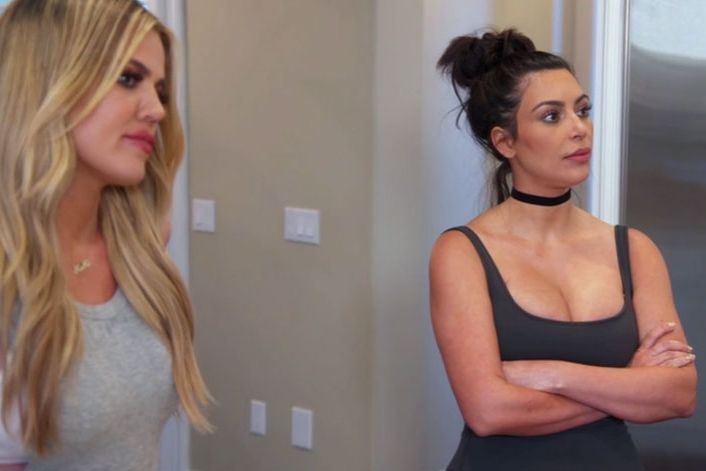 Scene 16:
It's finally Khloé's birthday, and after an intense amount of pressure, she's given in to having a birthday party at Dave & Buster's. At the start, she's anxious because no one but a few of her family members are there. Guests trickle in, including an uninterested North West, who literally tosses Khloé's gift into her hands as though it's made of fire. The event is filled with stars, but the two most important guests are Luna Simone Stephens's parents, Chrissy Teigen and John Legend.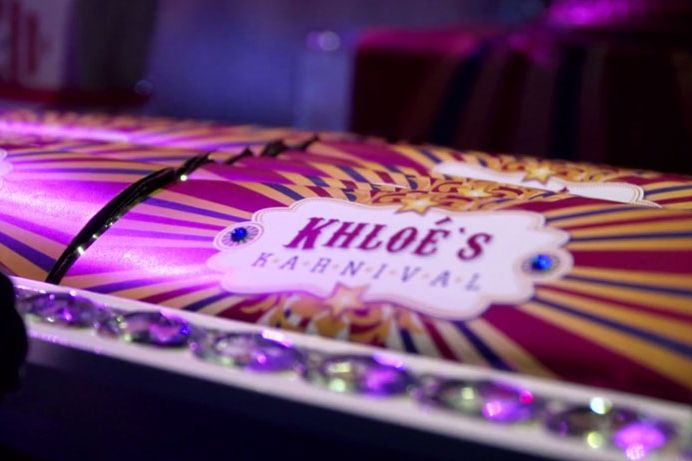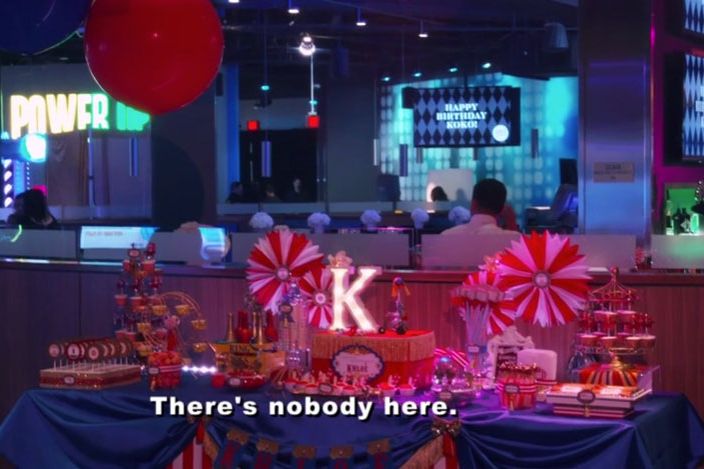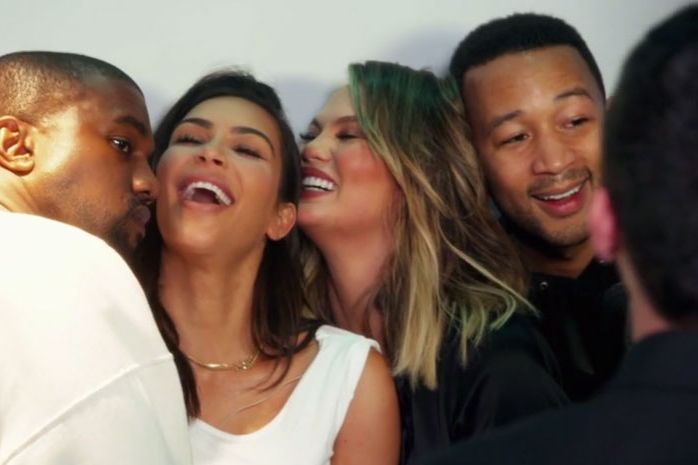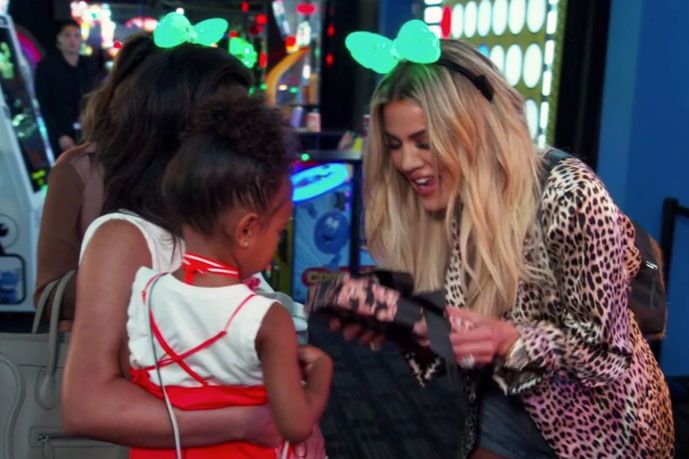 Khloé has a good time overall, but she's upset about Rob and Chyna's tardiness. Once Rob and Chyna do show up, the family is overjoyed. This is the first family event he's been to in years, and all it took was an extremely public party at a chain establishment with his co-star. He's really a simple man!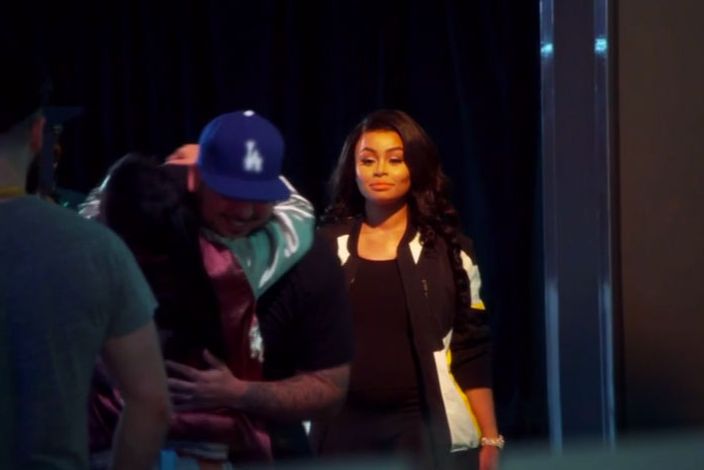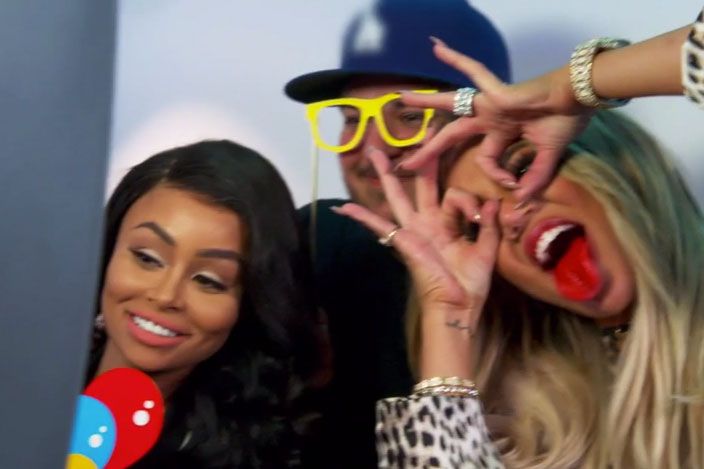 Kris is perhaps happier than Khloé that Rob came to the party, since she describes Rob's perpetual absence as a "sadness." But, on this night, Kris could officially say "we don't have the Sadness." The Sadness was lifted on June 27, 2016.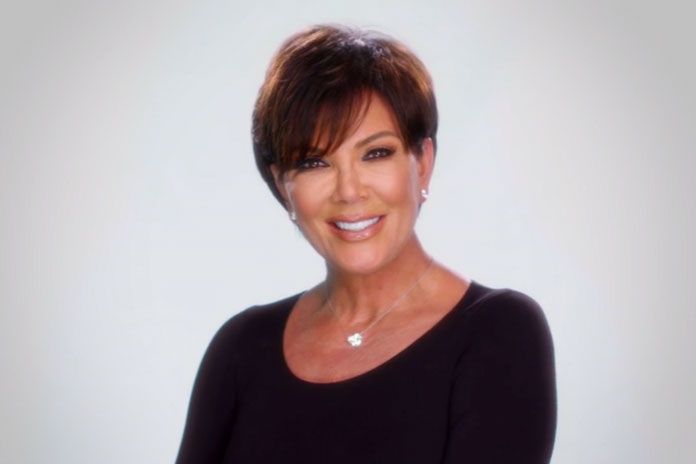 Well, Dolls, that's all for the first half of season 12 of Keeping Up With the Kardashians. Luckily, that's not all for me, so keep watching this space for recaps of Rob & Chyna starting next week. Plus, I'll be back with more #KUWTSadness recaps on #KUWTKE next month. #OtherBitches