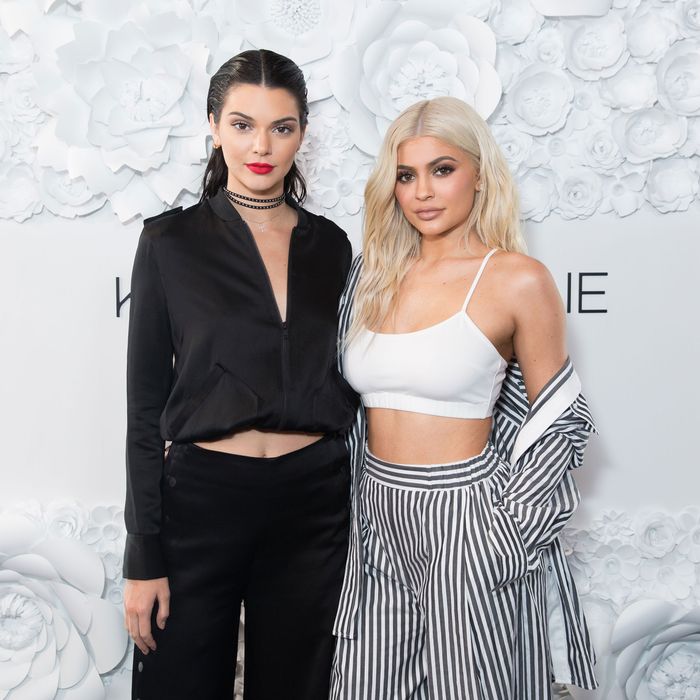 Photo: Benjamin Lozovsky/BFA.com
It's only the beginning of New York Fashion Week, but Kylie and Kendall Jenner have already run into some issues while trying to get to and from shows. On Thursday, the two found themselves experiencing a New York City nightmare: being stuck in an elevator.
Kylie, of course, documented the whole episode on Snapchat. She began filming as soon as the group realized their situation, saying, "My worst nightmare just happened: We are stuck in the elevator." (Kendall, for her part, appears to initially not believe they're locked in.) Thanks to Kylie's Snapchat skills, though, we see things unfold and are treated to Kendall's startled reaction, Hailey Baldwin's nervous laughter, and Jordyn Wood's cool demeanor throughout their elevator saga.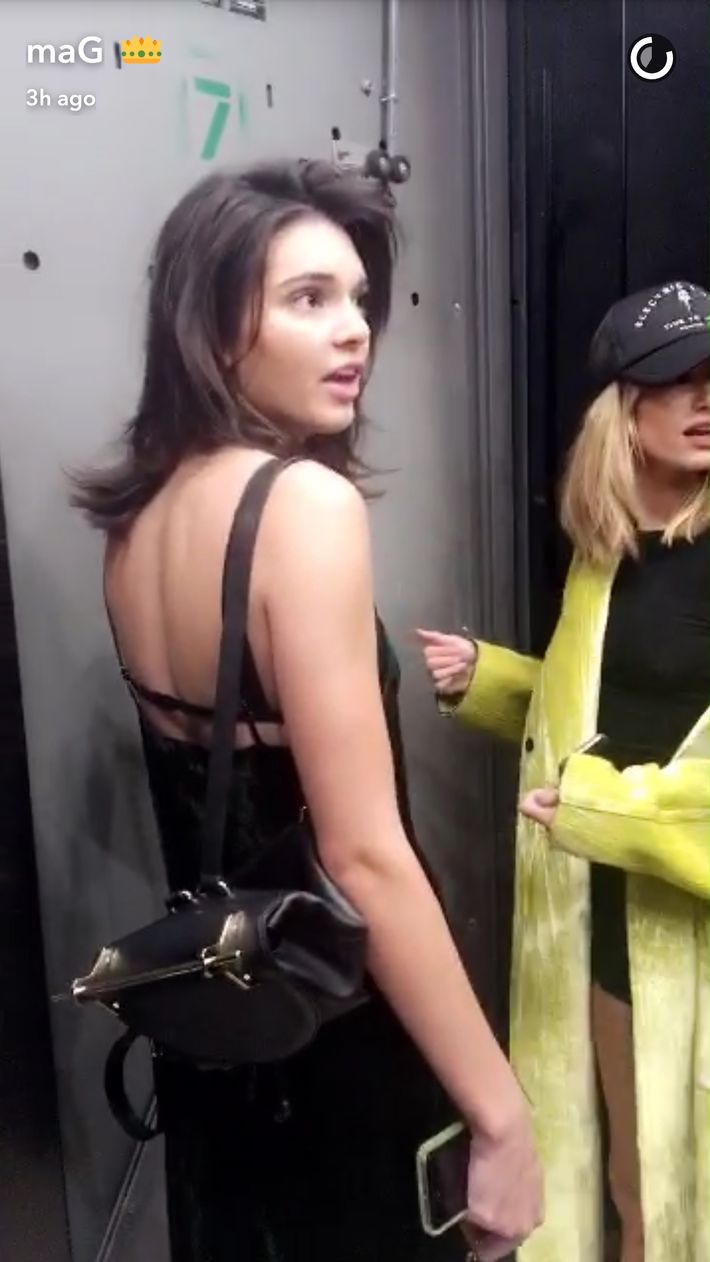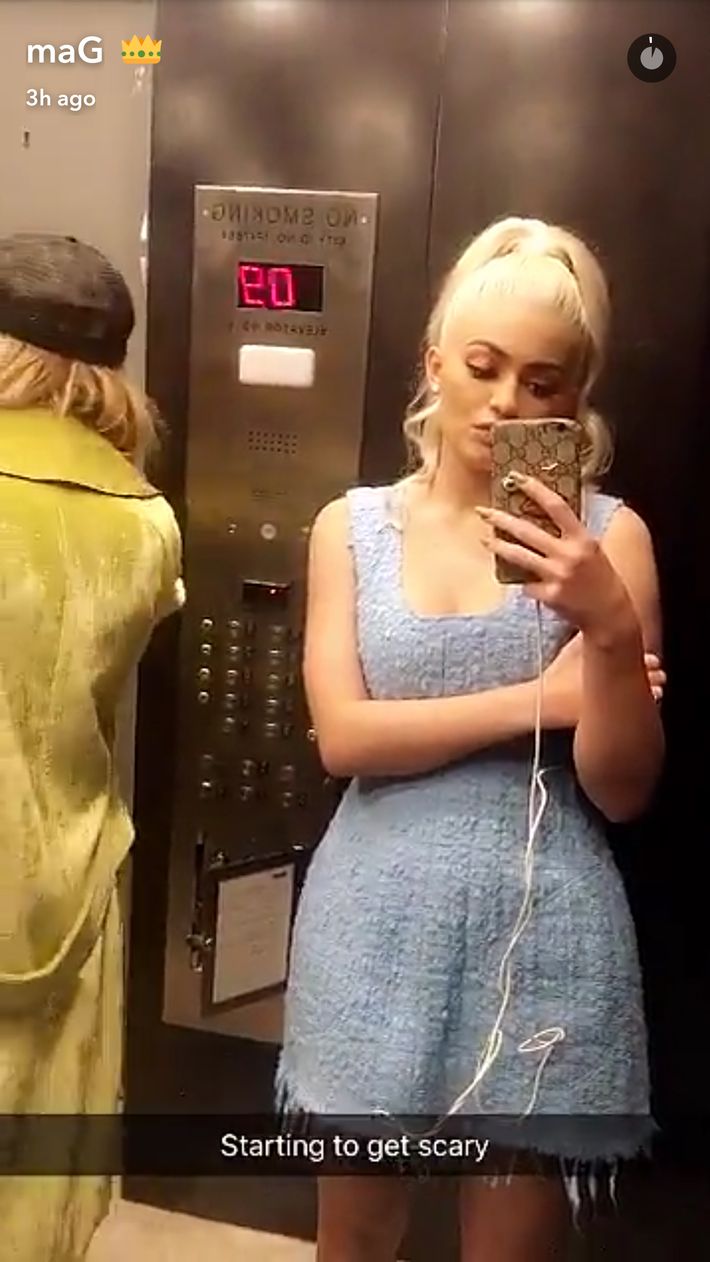 What happened: Initially, Kendall tries (unsuccessfully) to figure out a way to get the elevator open. Meanwhile, Kylie manages to (successfully) capture her outfit in a reflection. While Hailey laughs at their predicament, Jordyn is off-camera somewhere (possibly trying to solve the matter with Kendall?). Finally, when their collective efforts to open the doors fail, they sit down, take stock of their food (the remains of a single Nature Valley bar), and realize they're going to have to simply wait for the fire department. "I never thought this would actually happen," Kylie says. (Such moments, it should be noted, are perfect opportunities for pondering life's meaning aloud. Alas, we are robbed of the possibility because the fire department soon arrives.)
Once saved, the group poses for a photo with the fire fighters, and all is well again.