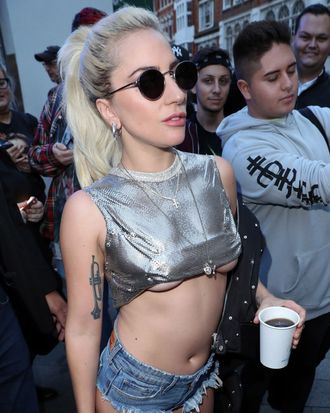 Photo: Alex B. Huckle/GC Images/Getty Images
It feels like so much has happened between the release of Kanye West's "Fade" video and today: Our grandchildren have grown up and married, we've survived a Trump presidency, Taylor Swift has dumped 17 fake boyfriends. And still we have not escaped the tyranny of the underboob, spawned for another year by Teyana Taylor in "Fade" and adopted almost immediately by Kylie Jenner, Sofia Richie, and now Lady Gaga.
Another year, another boob trend that seems literally impossible to pull off unless you're a celebrity. Hell.