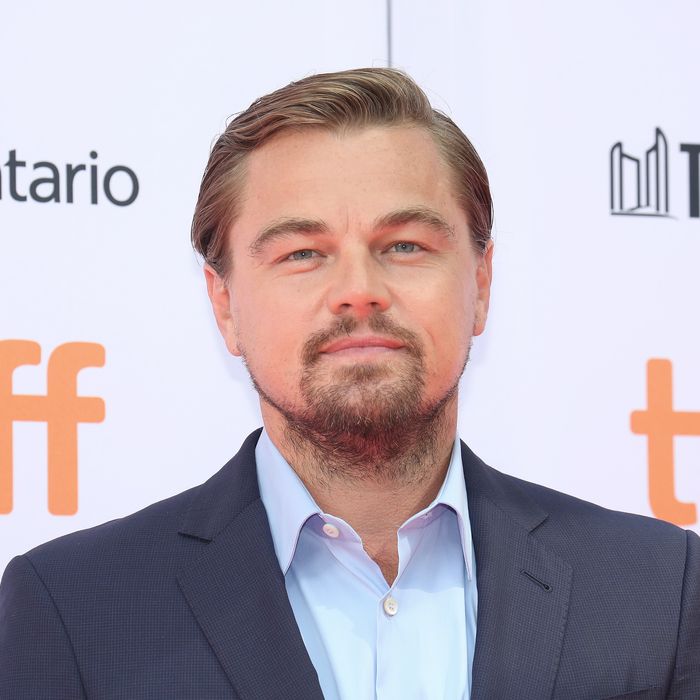 Photo: Walter McBride/FilmMagic
People seem to think New Yorkers are quite rude, but for the most part, we're just trying to go about our business in the most efficient way possible. Chances are good that, if you ask a New Yorker for directions, they will actually stop and help — even if they're Oscar winner Leonardo DiCaprio.
Leo was taking a much-needed break from making out with models to walk his dog along the scenic Hudson River Friday evening when a couple approached him. No, it wasn't to proposition him for a threesome, or to ask if he thought sleeping in an animal carcass to win an Oscar was really a bit much, or even to request a selfie. They just wanted directions! Maybe they were on a limited-data plan; hey, it happens to the best of us.
Leo got out his phone to show them where to go, and off they went on their merry way, none the wiser that the good Samaritan who just guided them on their big city adventure was once the King of the World.