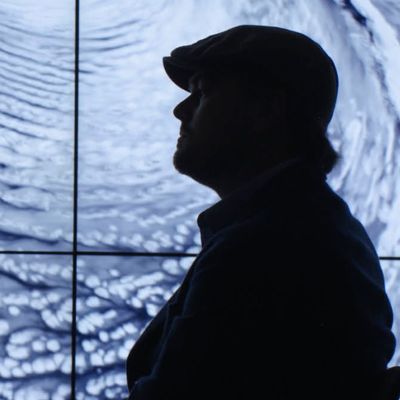 Photo: RatPac Documentary Films
In his new National Geographic documentary, Before the Flood, Pussy Posse founder and erstwhile Coachella paperboy Leonardo DiCaprio travels the world investigating the global climate crisis, accompanied always by his signature newsboy cap. Which begs the question: Is our leading celebrity environmentalist simply recycling the same cap over and over again? Or does the film shed light on yet another inconvenient truth: Leo's singlehanded depletion of our world's finite newsboy-hat reserves? Let's examine the evidence.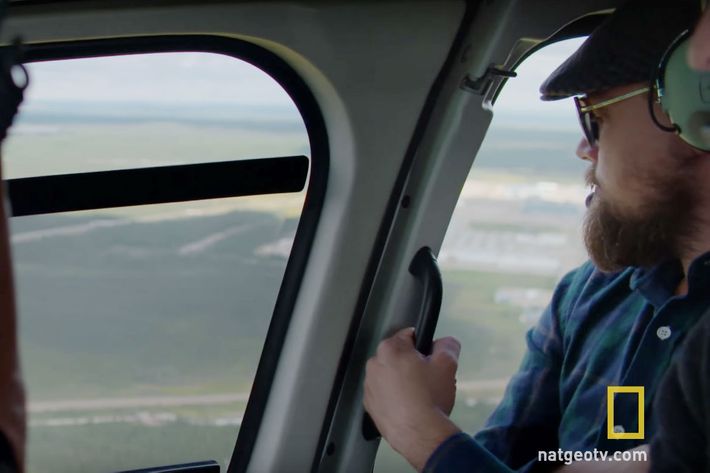 "I wonder if there are any hats down there."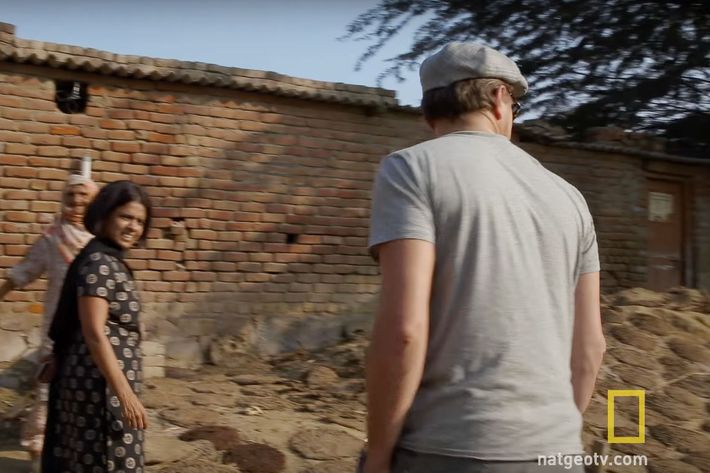 "He wore the hat the whole time, it was super weird." —Leading Climate Scientists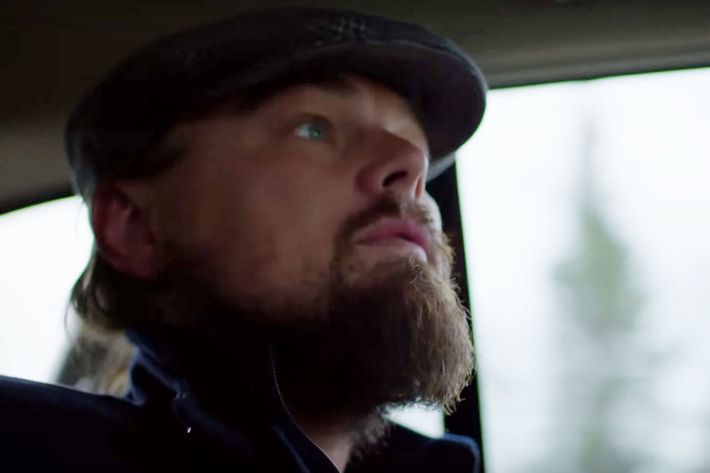 In a way, a beard is like a hat for your chin.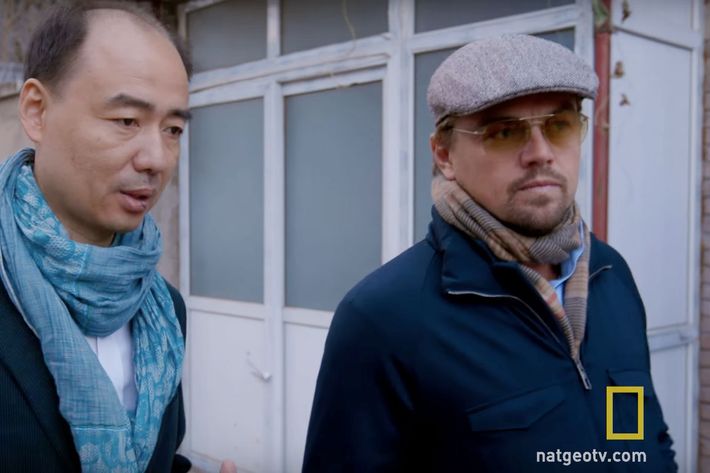 While scarves are like hats for your neck.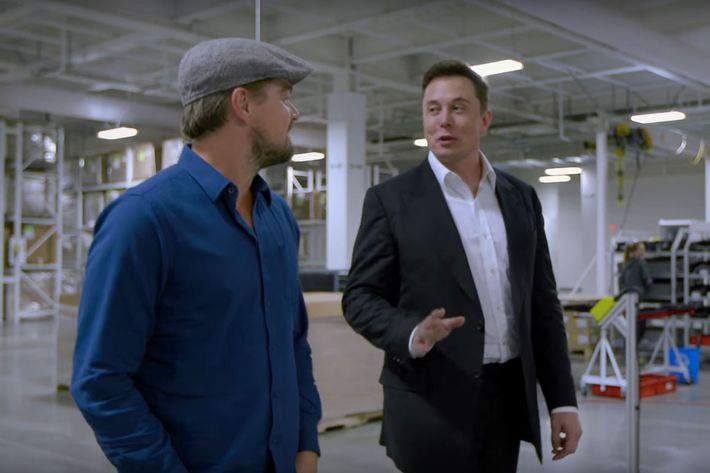 Leo and Elon Musk discuss putting hats on Mars.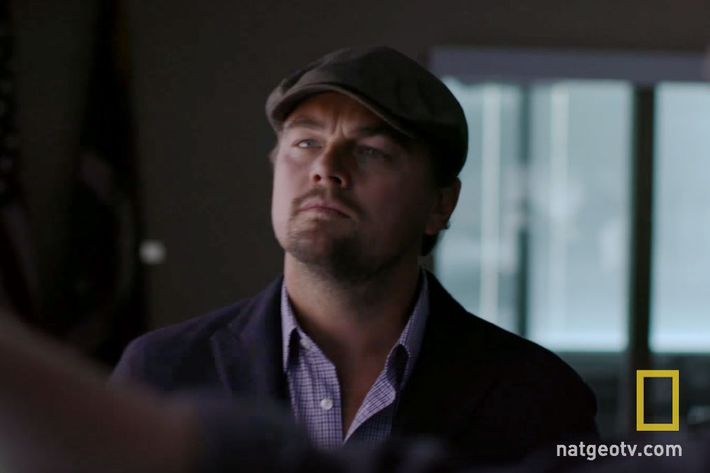 Thinking cap.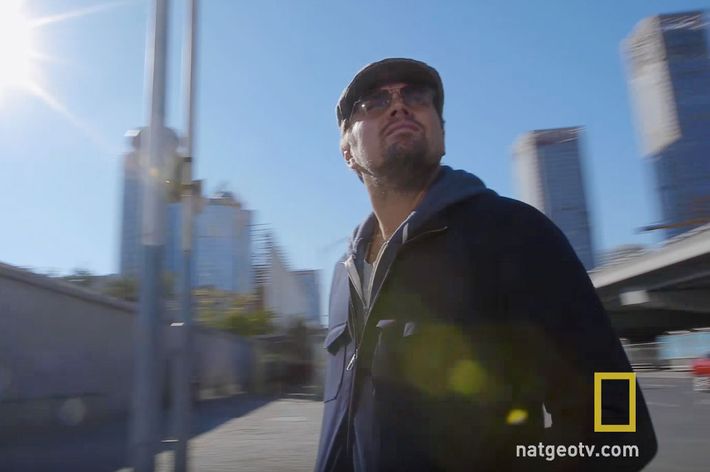 "Pretty bright out, good thing I have this hat."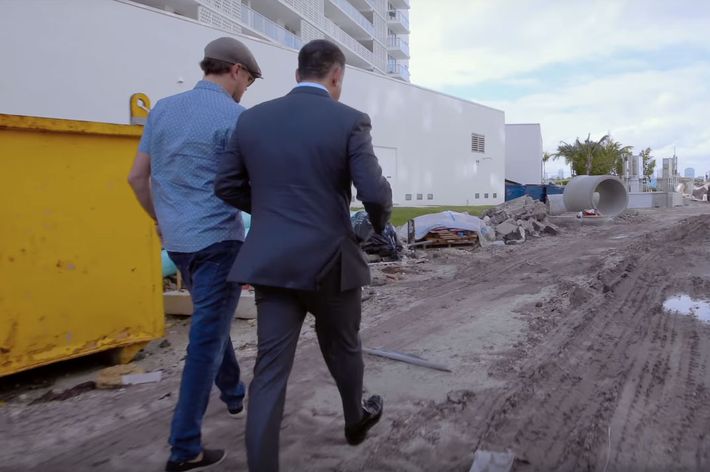 I demand the U.N. form a commission to investigate this immediately.