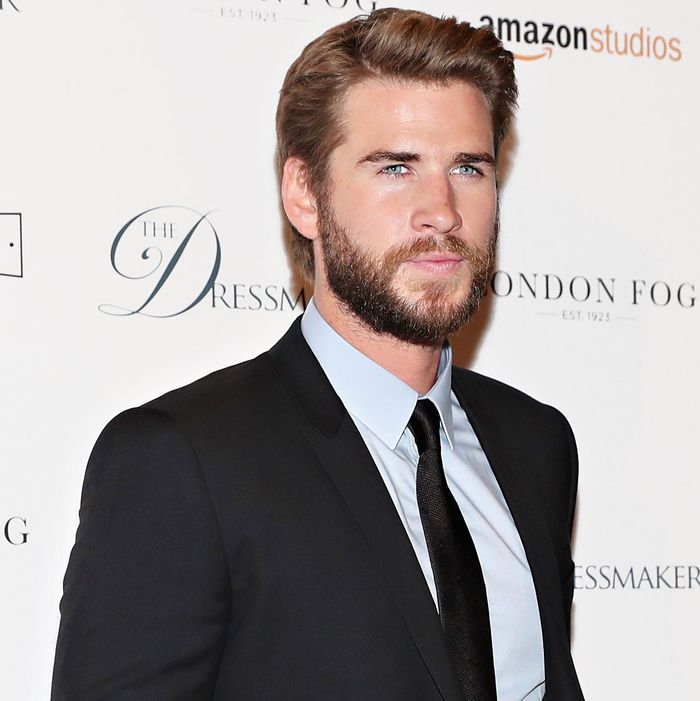 Liam Hemsworth.
Photo: Cindy Ord/Getty Images for London Fog
Liam Hemsworth may look like what would happen if a Calvin Klein underwear ad mated with a video of hot surfer guys emerging from the water in slow motion, but he still gets insecure like the rest of us.
The Australian actor told E! News that he finds it "very difficult" to take his clothes off in films. That's why, to prepare a scene in his new film The Dressmaker, which required him to appear in his underwear, Hemsworth adhered to an insane crash diet.

"I didn't eat for eight weeks," Hemsworth told E! News before cracking up. The actor added that he also did "some pushups" in his trailer to stay fit.
Co-star Kate Winslet corroborated his claim of starvation to E! News.
"When I would get to the point where I had to measure his waist, I would actually hear his stomach growling," Winslet said. "I would think, 'Poor darling. Let's get the scene done.'"
Might we suggest trying a caftan body regimen next time?