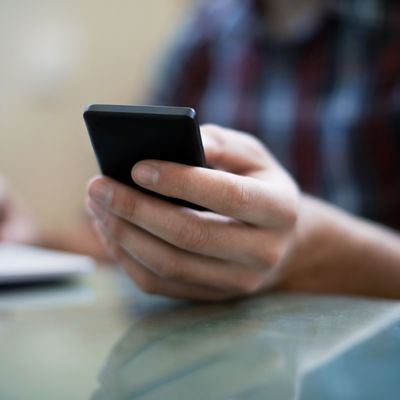 Today brings a beautiful story of modern romance from across the pond in fair England. Abby Fenton, an 18-year-old university student from Barnsley, was out one night with her mates (friends) when she says a lad (young guy) offered to buy her a drink (a drink). She tells LadBible, "I didn't find him good looking, I just thought it was a free drink."

But that wasn't the last she heard from her suitor, who she says texted her back weeks later —- no, not to strike up a conversation that would lead to them realizing they were actually madly in love. He just wanted Fenton to pay him back £6.50 ($8.65) for the drink.

Fenton screen-grabbed the conversation and put it on Twitter, where it's since gone viral.
She seemed to find the whole thing funny — and yes, she paid him back. Though maybe next time a simple Venmo request, instead of offering to send your bank-account information to a stranger, would do the trick?