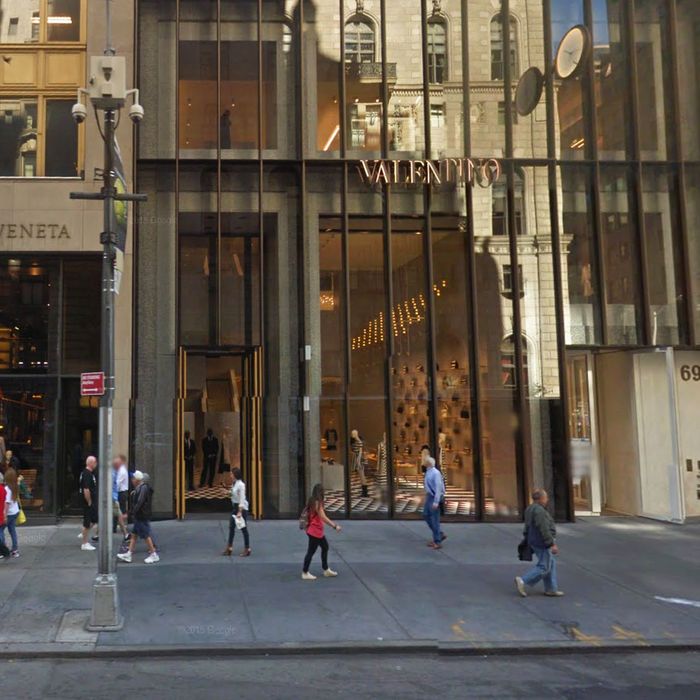 According to surveillance footage and new witness interviews, the man who allegedly tried setting a Muslim woman's blouse on fire over the weekend may also be responsible for other similar incidents in the area, New York City Police said on Wednesday. The suspect reportedly targeted three other women in two other instances within a span of about one and a half hours on Saturday night, according to Gothamist.
Owing to the fact that the woman in the first attack, Nemariq Alhinai, a 35-year-old tourist from Scotland, was wearing a hijab, there was suspicion that the attack was anti-Muslim in nature. The Hate Crimes Task Force launched an investigation, but now it appears the other women targeted on Saturday were wearing clothes that weren't indicative of any religion. "Hate Crimes is still looking into it, but it looks like it may not be bias-related," an NYPD spokeswoman told Gothamist.
The first incident appears to have occurred around 8:45 p.m. outside a Tiffany & Co. store on Fifth Avenue, when the suspect, who was with a larger group of three women and another man, attempted to "ignite a lighter next to [the woman's] leg." About 15 minutes later, the same suspect set the hijab-wearing woman's blouse on fire while she was standing in front of a Valentino store. Later, two women waiting at the Bryant Park platform for the D/F train were also approached by a man who "placed" a lighter near their arms.
No one has been arrested and the investigation is ongoing.