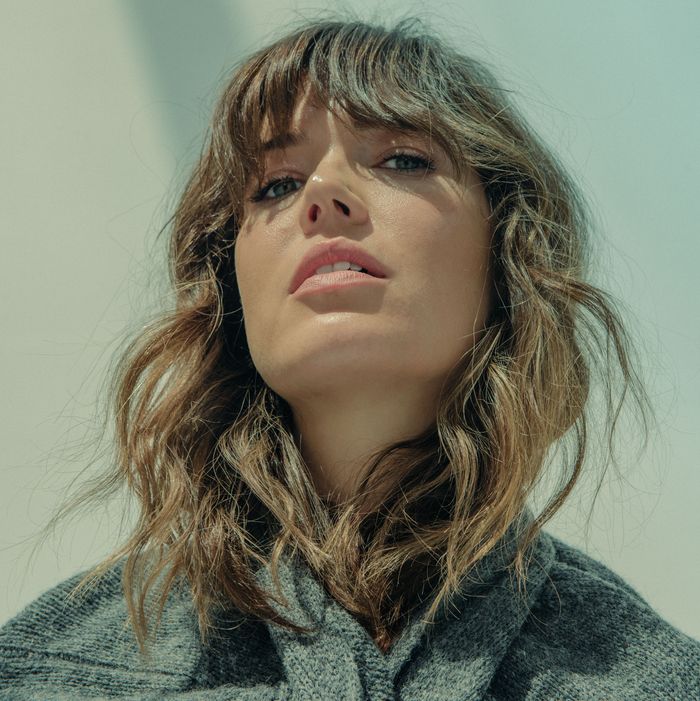 Mandy Moore
Photo: Alexandra Valenti
Mandy Moore recently got hooked on YouTube's vast array of childbirth videos. That might seem like strange viewing material for someone who first rose to fame crooning about crushes and candy, but it was all in service of her role as an expectant mother of triplets on This Is Us, NBC's drama that's already pulled in viewers, despite having yet to air. (The trailer had 64 million Facebook views as of press time.) After her dive into the YouTube maw, "Now I'm even more terrified of actual childbirth one day," she admits, calling during some rare downtime on the Los Angeles set of the show, which premieres September 20.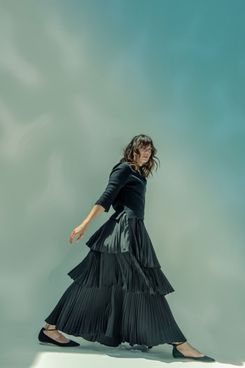 Moore's research didn't end there. She worked with an on-set nurse, who walked her through the different stages of labor. "I wanted to make the pain realistic," she says, "not just that stereotypical screaming and buckling down." At 32, she's racked up a résumé of ingénue roles, but this marks the first time she's played a wife and mother.
It's also her first period piece: Her scenes are set in the '70s and '80s, which she calls "not necessarily the most flattering of decades. We were shooting a scene from 1988 the other day and I was rocking some mom jeans. I felt like I should be in the SNL skit."
Me-Decade fashions aside, the overwhelming response to the trailer is all the sweeter for Moore, who's weathered several fallow pilot seasons, an experience she calls "pretty soul-crushing." She adds, "I feel like I've been treading water for the past two or three years."
Moore was attached to the American version of Sharon Horgan's Pulling, only to drop out; an ABC comedy about married restaurateurs; and a CBS legal drama also fell through. In L.A., it's the style to slough off disappointments with dermabrasion-like precision, but she's honest about how hard it was to watch those opportunities pass her by.
"The first year, especially, I was just devastated. For some reason I just didn't even think it was a possibility," she says. "Not in an egotistical way, but just like, 'Cool! I made the show! Can't wait to work with these people for the next five years!' Each year I feel like I lessened my grip on the possibility of things moving forward."

Last fall, Moore says, she was thinking, "I don't know if I have it in me to be able to weather another pilot season." That changed when she read the This Is Us script — written by Crazy, Stupid, Love's Dan Fogelman. What she found there was the opposite of an ingénue role — and one that, with a few years of turbulence under her belt, she could relate to.

Moore doesn't mention her ex-husband, Ryan Adams, by name, but she does make several allusions to their almost six-year-long marriage. "I took a very, very purposeful step out of this world for the past couple of years, so it feels nice to be back," she says. "I think I was investing everything I was into my personal life. Sort of nesting, and trying to be a good partner." Since their split, "I've been working on myself and have been in plenty of therapy to realize that is not the only role that I need to assume in life."
She spent some of that holed-up-in-Nashville nesting time writing songs, and although she'd announced plans to collaborate with Adams on an album, none ended up being recorded. "They probably will never see the light of day, which is completely fine," she says.
But over the past year, she's been writing lyrics here and there. Adams released his alt-country version of 1989 after they split up, but don't expect a Jay Z–like response record from Moore. "I don't want to do a complete breakup record because I feel empowered at this point in my life," she says. "But there's no way that the hardships I've endured, the bare bones of what has happened in my life in the past couple of years, won't factor into what the music is about as well. I just don't want to be the entirety of the record. Who I am is so much beyond just the end of a marriage."

And in a sense, her absence from the spotlight has given her creative freedom. "People haven't waited with bated breath, like 'Oh, you had this huge hit song or huge hit record, you have to follow it up with something,'" she points out. "I think it's exciting because there is no expectation on me."

Stylist: Jessica de Ruiter. Hair by Aviva Perea. Makeup by Mai Quynh. Photo Editor: Raydene Salinas.
Photo assistance by Henry Han. Styling assistance by Fiona Park.