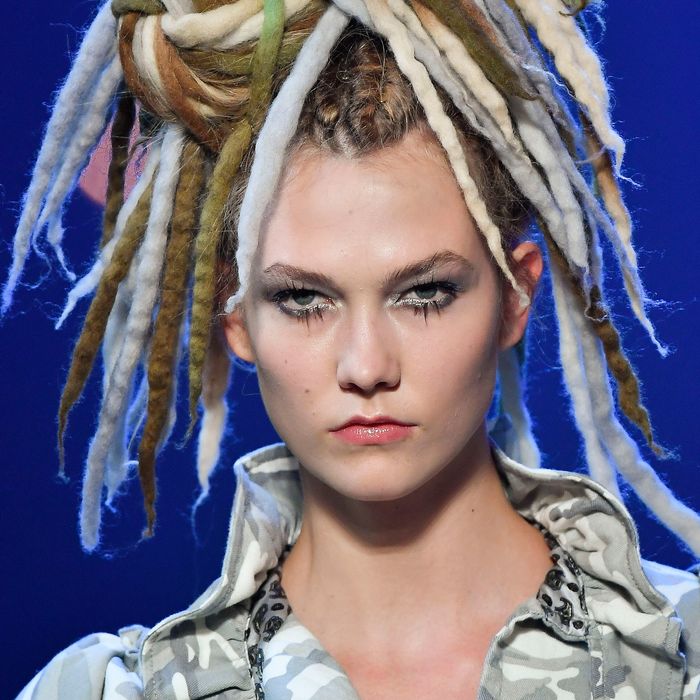 Photo: Victor VIRGILE/Gamma-Rapho via Getty Images
Marc Jacobs's use of candy-colored Etsy dreadlocks in his SS17 show drew some initial criticism, but it was his response that made the situation worse:
And all who cry "cultural appropriation" or whatever nonsense about any race of skin color wearing their hair in a particular style or manner - funny how you don't criticize women of color for straightening their hair. I respect and am inspired by people and how they look. I don't see color or race- I see people. I'm sorry to read that so many people are so narrow minded … Love is the answer. Appreciation of all and inspiration from anywhere is a beautiful thing. Think about it.
Today he posted an update on Instagram that he'd read all of the comments — the comments about his show, the comments about his comments, the Inception of comments. The image itself reads, "I HAVE READ ALL YOUR COMMENTS …"

… and I thank you for expressing your feelings. I apologize for the lack of sensitivity unintentionally expressed by my brevity. I wholeheartedly believe in freedom of speech and freedom to express oneself though art, clothes, words, hair, music, everything. Of course I do "see" color but I DO NOT discriminate. THAT IS A FACT! Please continue to express your feelings freely but do it kindly. Nothing is gained from spreading hate by name calling and bullying.
It's unclear whether Jacobs really gets why people are angry about the whole controversy, but acknowledging their comments is a good place to start.