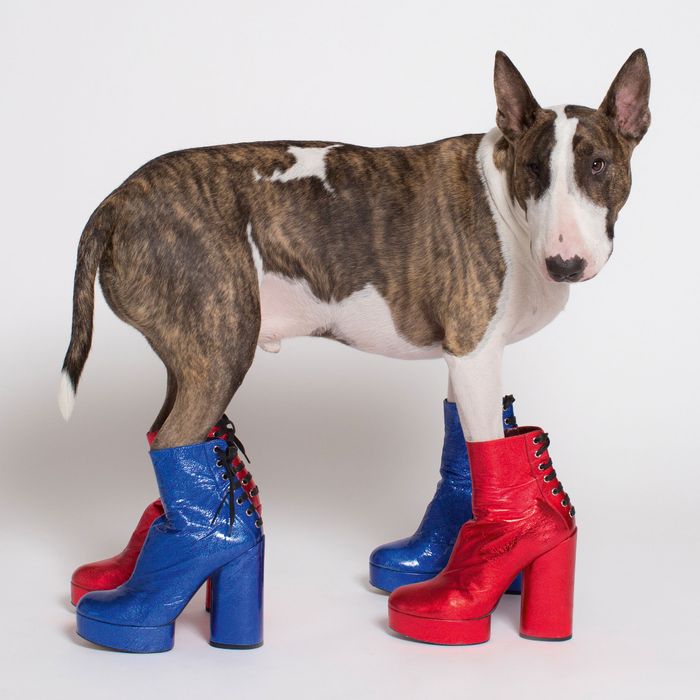 Neville Jacobs, Instagram celebrity.
Photo: Courtesy of Marc Jacobs
Karl Lagerfeld has Choupette, Thom Browne has Hector, and Marc Jacobs has Neville, a bull terrier and model citizen who lives a fabulously bougie life among supermodels like Kendall Jenner and Christy Turlington. He has 194,000 Instagram followers, is a fixture in the designer's offices, and recently got his own Architectural Digest cover. Now, he's getting his own book.
Neville Jacobs: I'm Marc's Dog compiles hundreds of Instagram photos, outtakes, and early childhood photos of Neville on private jets, in Manhattan dog runs, and on the streets of Soho. "A thank-you note and love letter to my beautiful Neville," Marc Jacobs writes in the introduction like a doting pet parent, "who with every glance from those expressive little triangular eyes, every humanlike cuddly embrace, every spontaneous outburst of clownish silliness that makes me smile and laugh, calms me like nothing or no one ever has."