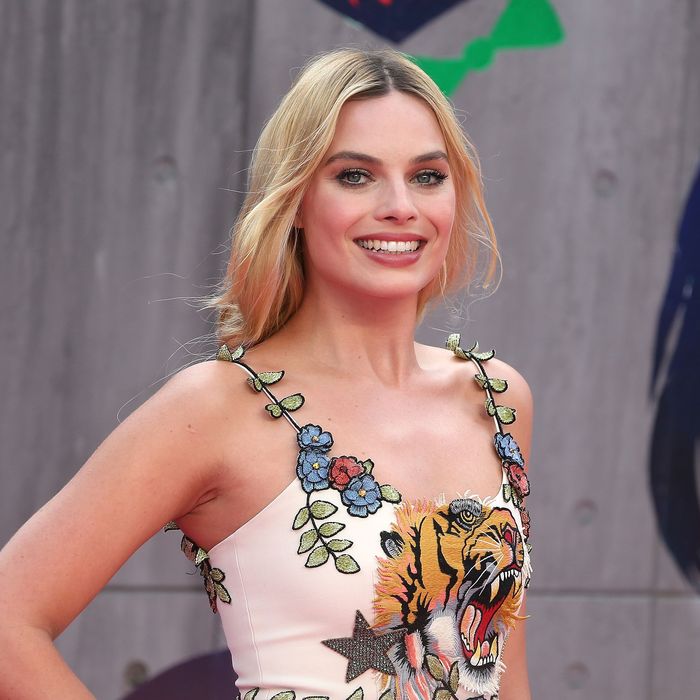 Margot Robbie.
Photo: Fred Duval/FilmMagic/Getty
While filming her latest perfume commercial for Calvin Klein's Deep Euphoria, Margot Robbie knew she was in the presence of some very good-looking male models. And, being the confident woman she is, Robbie strolled right over and tried to get her flirt on with the handsome fellas. Trouble was, they were much, much younger than 26-year-old Robbie. She explained the ordeal in an interview with Elle:
I was chatting with them at one point, and I could tell I was starting to flirt with them. I said to one of the guys, "What are you doing after this?" and he says, "Well, I've got to go back to school." And I was like, "Oh, cool! College?" No. Not college. [High] school. I thought, "Oh. My. God. You're 17 years old. I'm officially a cougar! I'm 'The Older Woman!' This has never happened to me before!"
Robbie added that she's used to being among the youngest on sets in Hollywood, though she never quite understood why it would feel so strange for others. "Now I get their perspective," she told Elle. "And it does feel bizarre, having someone in your work space who's so much younger than you." It's okay, Robbie. You can always wait it out. Or, you can pick any other actor in Hollywood and look up their age on their IMDb profile — just in case.