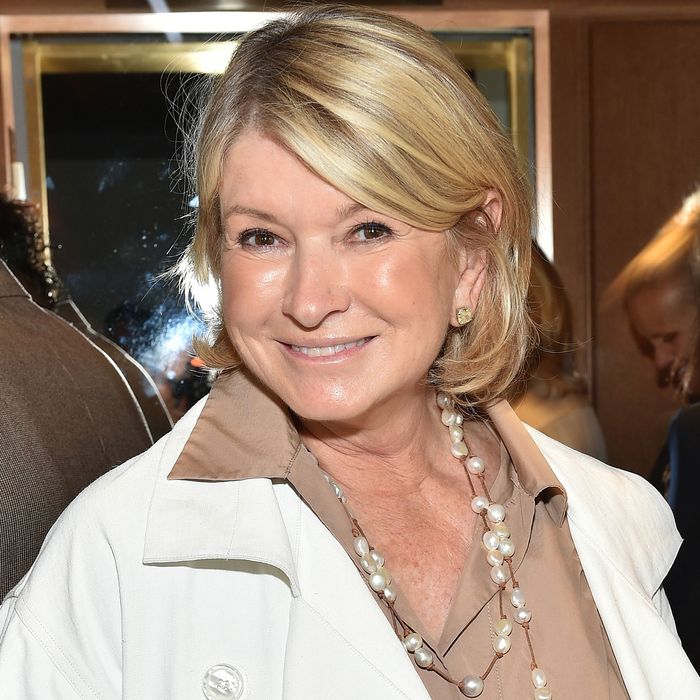 Martha Stewart is with her.
Photo: Mike Coppola/Getty Images for Cartier
Out-of-control goddess Martha Stewart is no fan of Donald Trump's — the two had a public falling out in 2006 when the Republican nominee bashed Stewart's version of The Apprentice and claimed it was responsible for dragging down his own show's ratings. But on Sunday, Stewart offered some criticism of Trump that went beyond the fact that he's "not a good thing."
"There is so much to know and so much to learn and so much diplomacy and kindness and introspection that goes with that kind of job," she told CNN Money. "And it does not exist in the world of Donald Trump."
She went on, "This is the most important election of the last hundred years … and we just can't have a country run by someone who is totally unprepared." Which, if you ask us, is almost as good as the time she said she'd kill him off in favor of Michael Bloomberg.