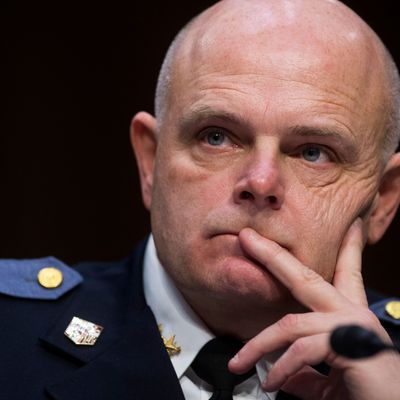 Baltimore County police chief James Johnson.
Photo: Tom Williams/AP
The Baltimore Police Department recently came under fire for its abhorrent treatment of sexual-assault victims, with a Department of Justice investigation revealing officers would regularly ask victims such questions as "Why are you messing that guy's life up?"
Thanks to the findings, Baltimore PD changed its policies and hired a new commander to supervise how rape is investigated. But next door in Baltimore County, which is just north of the city of Baltimore, police regularly dismissed reports of rape because the victim "didn't fight back hard enough," according to a BuzzFeed News report.
Of the 146 rape reports recorded by the Baltimore County Police Department, BuzzFeed was able to obtain records for 42. Of those, 13 were dismissed by police for a legitimate reason: The alleged victims admitted to lying, or there was strong evidence that proved their story false. But in at least 15 of the 28 remaining cases, police declined to investigate because they didn't believe the victims actually tried to prevent their assaults:
One woman told the police that her 250-pound assailant got on top of her after she rejected his advances. She covered her mouth and vagina with her hands, but he was able to pull her spandex shorts aside to have sex with her. She said she was afraid that the man would hurt her, but the police noted that "she could not specify how he would do that." Ruled unfounded.
When another woman said her rapist put his hands around her neck, a detective said she wasn't forced, and "she could breathe normally." Ruled unfounded.
In yet another case, a woman reported that a man forced her to have sex several times. She said she told him no repeatedly, and he told her, "If you scream, I will kill you." She said he dragged her around and raped her on a gravel road. The officer even noted that there were bruises consistent with her story. Yet this was still not enough for the police, who wrote that the victim did not try "to push, kick, or use any other force." Ruled unfounded.
Elise Armacost, a spokesperson for the department, defended its decision to dismiss such cases. "Saying no is not enough to support a rape charge," she said. Maryland's law requires "force or the threat of force." Of the case in which the assailant put his hands around his victim's neck, Armacost said, "She did not physically resist. Absent such resistance, a case does not warrant additional investigation under Maryland law."
But a criminal-law professor told BuzzFeed police are misinterpreting the law: If a woman, "honestly and reasonably believes that if she resists, she will be subjected to harm, there is no requirement to resist."