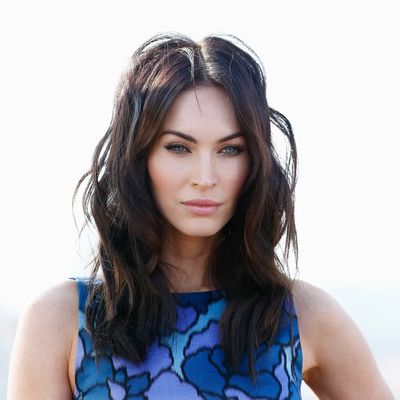 Megan Fox is going into the lingerie business.
The previously defunct Frederick's of Hollywood has a new co-owner and spokeswoman: Megan Fox. Frederick's was once a key player in the lingerie business, but it was bought out last year after it declared bankruptcy and shuttered it stores nationwide. Now, Fox has signed on to help revitalize the struggling company, according to New York Post.
Frederick's has long been known for its racy lingerie, garter belts, and overall sexy image. Now, the company seems to be switching up its image to include a more relaxed vibe. Sexy lingerie will still exist, but it won't be the company's only offerings, Jamie Salter, chief executive of the firm that bought Frederick's, told the New York Post. Instead, the company will also include clothing that's more in the casual-sexy realm.
Fox won't be staying just behind-the-scenes, either. She will also have a line in stores that Salter described as "sexy comfort" with "fuller coverage." Which, if we were to imagine it, sounds like it probably has to pass the yoga-pants test (e.g. comfort, comfort, comfort).