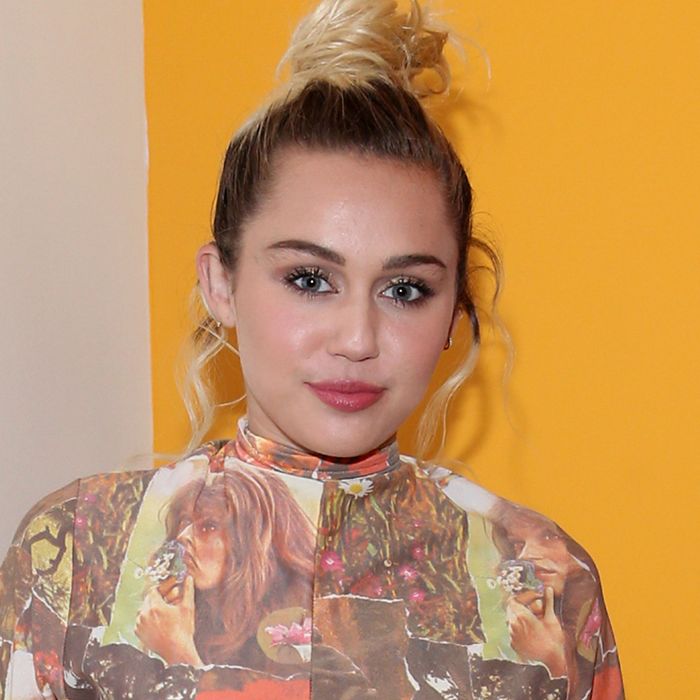 Miley Cyrus.
Photo: Rob Kim/Getty Images for Amazon
This week, Miley Cyrus announced in the pages of Elle magazine that she has launched a red-carpet boycott. She explained:
[A year ago] I had to do the [A Very Murray Christmas] premiere, and I will never do a red carpet again. Why, when people are starving, am I on a carpet that's red? Because I'm 'important'? Because I'm 'famous'? That's not how I roll. It's like a skit — it's like Zoolander.
This morning, on The Today Show, she doubled down on her stance — and also clarified that her chief objection to this time-honored celebrity ritual is not actually its red hue. "It's not really about the color of the carpet," she said. "It's more about, especially women, we get yelled at [by photographers] to blow them a kiss, and I don't feel like blowing you a kiss."
She added: "I don't want people to talk about what I'm wearing. That's usually why I don't wear too much." Good strategy!