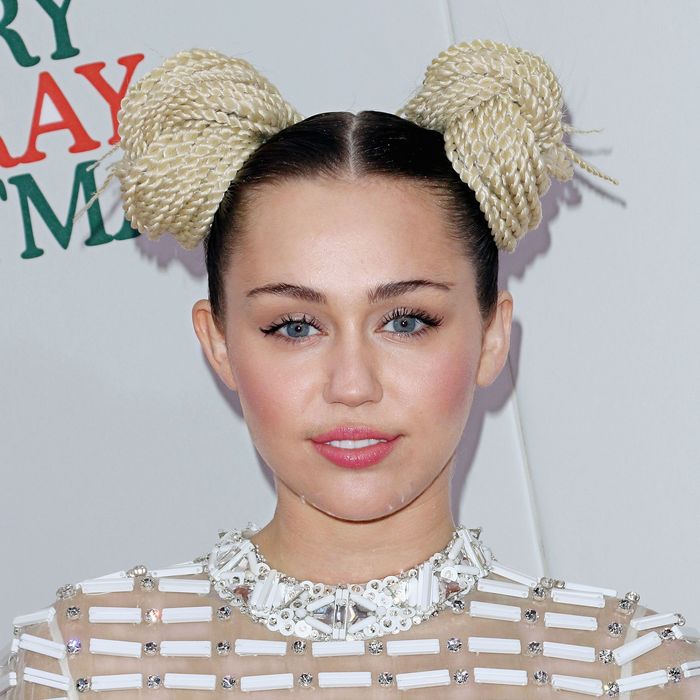 Miley Cyrus.
Photo: Jim Spellman/WireImage/Getty
Miley Cyrus was only 12 years old when she took on the starring role of Miley-by-day, superstar-singer-by-night in the Disney Channel show Hannah Montana. In an interview with Elle, Cyrus says she was underpaid for her work on the show.
The star of Woody Allen's upcoming Amazon series Crisis in Six Scenes said that, despite her dad Billy Ray Cyrus's status as a country-music superstar, her parents didn't know too much about the entertainment industry when she was young. As a result, Cyrus didn't earn the big payday one would expect with a starring role, she told Elle:
"I mean, at one point—they'll probably kill me for saying it—I was probably the least paid person on my [Hannah Montana] cast because I didn't know any better. I was just like, I can be on Disney! Yeah, I want to do it! My name was Miley on my show, but I didn't own my name—we didn't think about that. Like, Yeah, you can use my name on your show, sure!"
Slowly but surely, however, Cyrus's mom "started understanding how many people take advantage of a child" and hired "smart people" to protect her daughter. "I'm happy that when I was younger, people protected me and put me in a position where I can now control my music," Cyrus said.