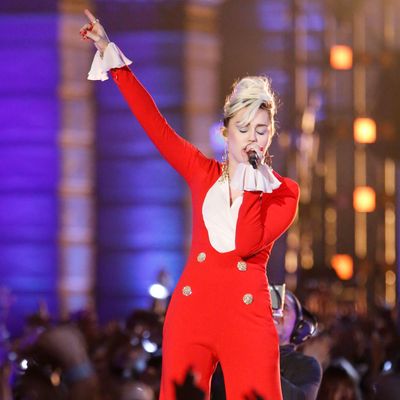 Miley Cyrus is taking a stand.
Photo: NBC/Getty Images
Social-justice warrior Miley Cyrus won't be gracing red carpets (or carpets of any other color, for that matter) anytime soon. In an interview with Elle, the singer announced she's giving up carpet appearances because they feel fake:
"[A year ago] I had to do the [A Very Murray Christmas] premiere, and I will never do a red carpet again. Why, when people are starving, am I on a carpet that's red? Because I'm 'important'? Because I'm 'famous'? That's not how I roll. It's like a skit — it's like Zoolander."
Once again, Miley saves the day.