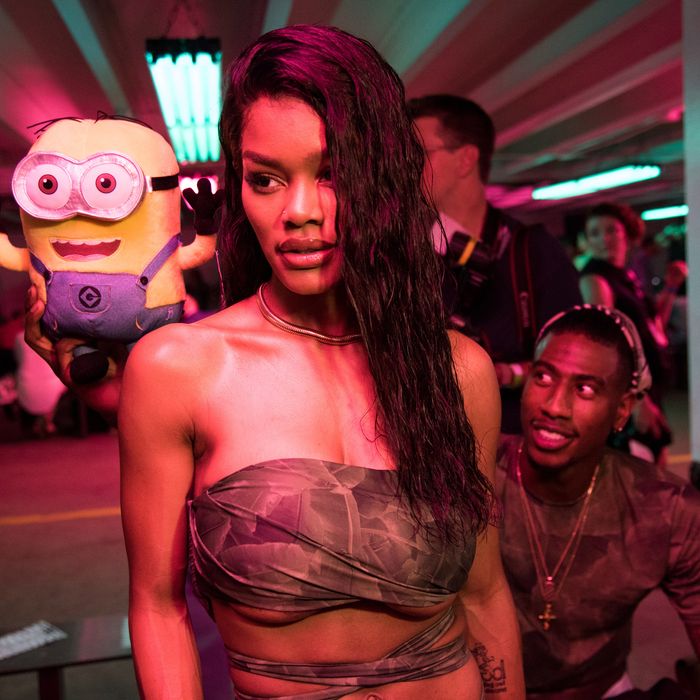 A photobombing Minion, Teyana Taylor, and Iman Shumpert.
Photo: BFA
To recap Fashion Week's nostalgic touches so far: Thakoon went with a carousel, Tommy Hilfiger had carnival rides, and Baja East chose Minions.
The unlikely yellow fashion squad were a surprising addition to the Brooklyn-grunge vibe of Baja East's capsule-collection launch. During the event, they continually photobombed body-icon Teyana Taylor and Supermodel-with-a-capital-S Naomi Campbell. Rude.
The minions wore normcore-chic overalls and on-trend circular glasses. Click ahead to see all their antics.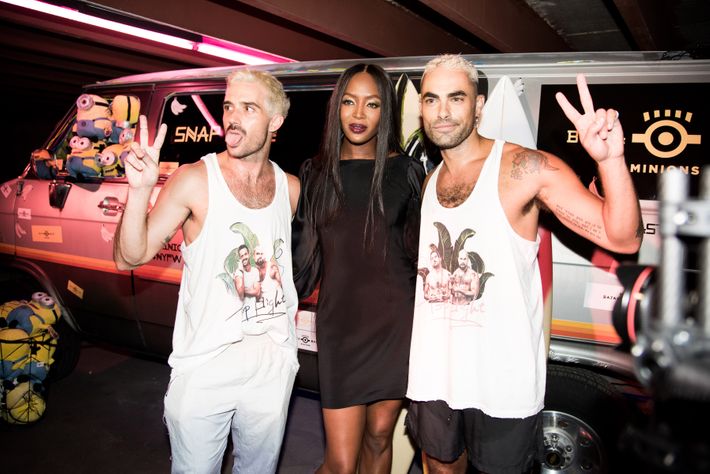 Baja East designers, Minions, Naomi Campbell.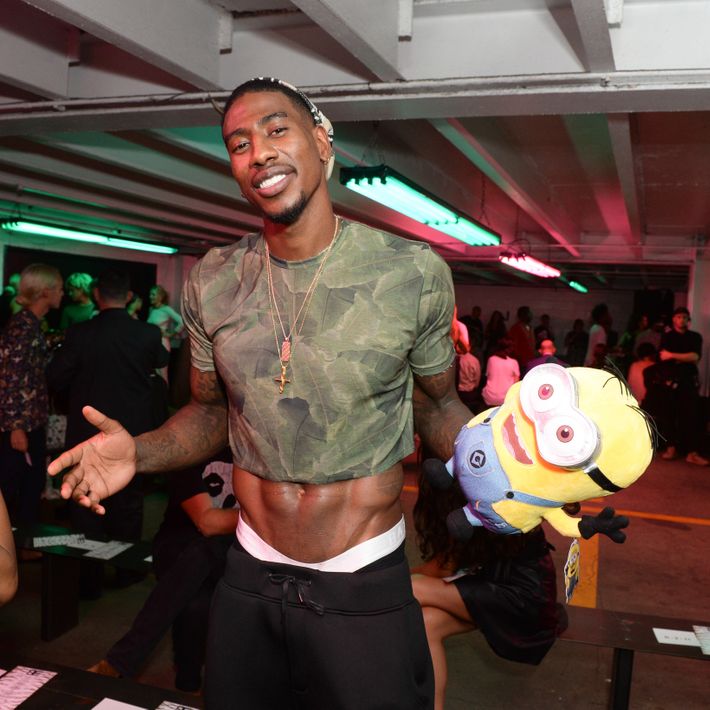 Iman Shumpert, Minion.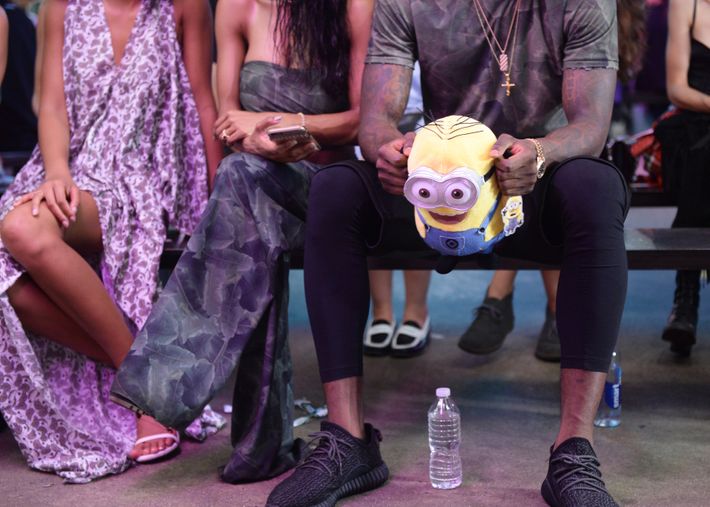 Iman Shumpert took a Minion to the front row.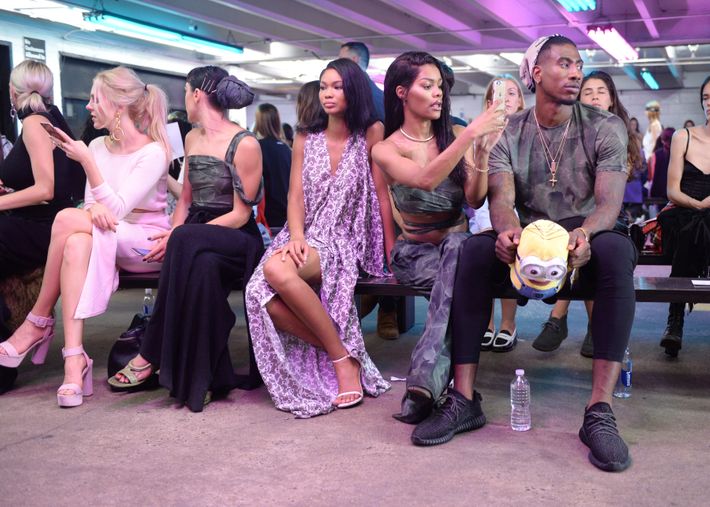 Iman Shumpert prioritizes minion over Teyana Taylor.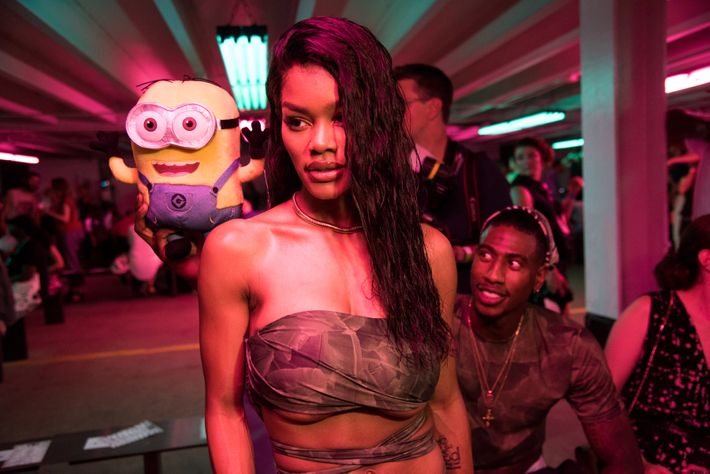 Iman Shumpert loved the minions more than anyone.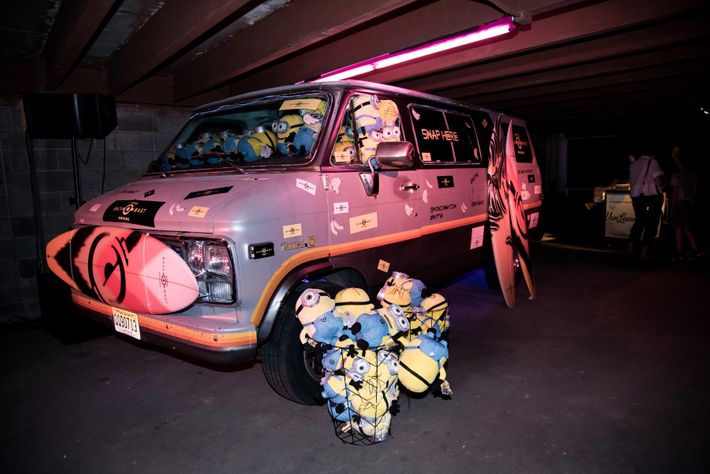 A clown-car of minions.