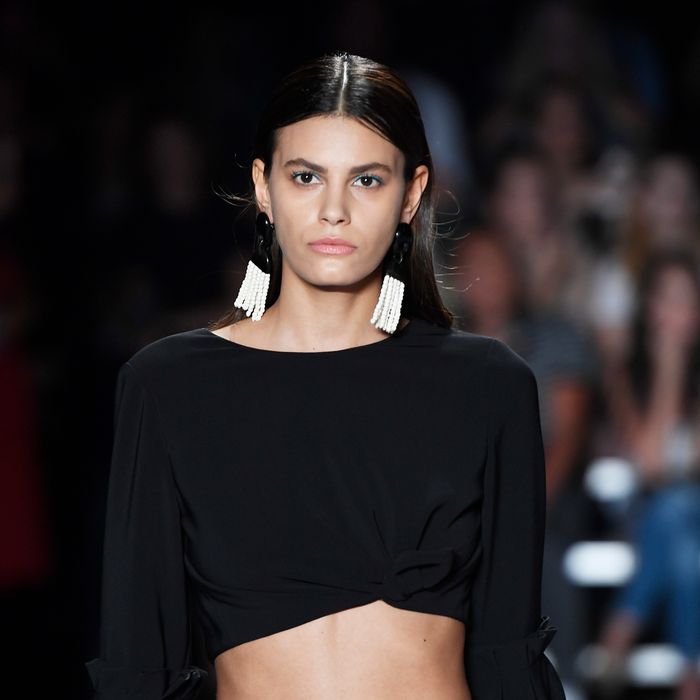 Alisar Ailabouni deserves a medal for this.
Photo: Slaven Vlasic/Getty Images for New York Fashio
We expect a lot from models, but when it comes to runway modeling, the ability to strut down the catwalk in a designer's creations with the requisite poise trumps all other job duties. Things, of course, happen. There's the possible slip of a step, a guest's intervention, or a broken heel that makes it difficult to get to the end of the runway (and, if you're Amina Blue, maybe you take the heels off altogether).
But at Christian Siriano's spring-summer 2017 show at NYFW, there was one model who proved she has some ah-mazingly quick reflexes. Alisar Ailabouni was about to turn at the top of the runway when one of her earrings fell off. Now, for an amateur, the incident could have easily caused a traffic jam had the earring actually fallen to the floor. Ailabouni, though, being the professional she was, simply caught the earring midair and kept walking. All without skipping a beat.
Look closely or you might miss it. Now that's a pro.