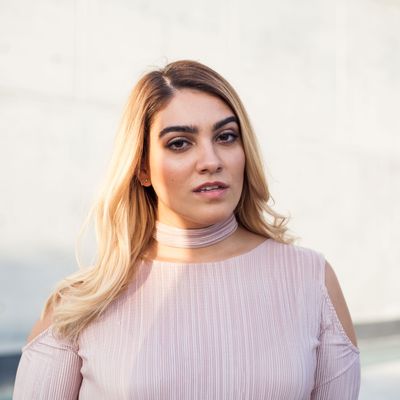 When I first began fashion blogging back in 2010, I was working in a small Middle Eastern restaurant and going to college. I'd save part of my paycheck each week, go to different thrift shops, and pick out outfits to style. All I wanted to do was express myself, so every little step felt like an accomplishment. I remember before Instagram was even around, having 12 followers on Blogspot and feeling such a responsibility to those 12 people.
I had so much fun making something out of nothing that after I finished my associates degree, I applied to FIT — only to get denied. I gave myself five minutes to cry and told myself, "I'm going to make fashion a part of my life one way or another, without school. If they don't want me, I'll still figure it out."
And sure enough, Seventeen magazine soon reached out to me to be a curvy model after seeing my pictures on the internet. I was still living in Florida, but I lied and told them I was in New York, then quickly bought a ticket. From there, I steadily got booked for editorial jobs and won a model search with American Apparel. In the end, I didn't need FIT. I ended up packing up my things and driving to New York solely on a dream that I could actually have a place in fashion.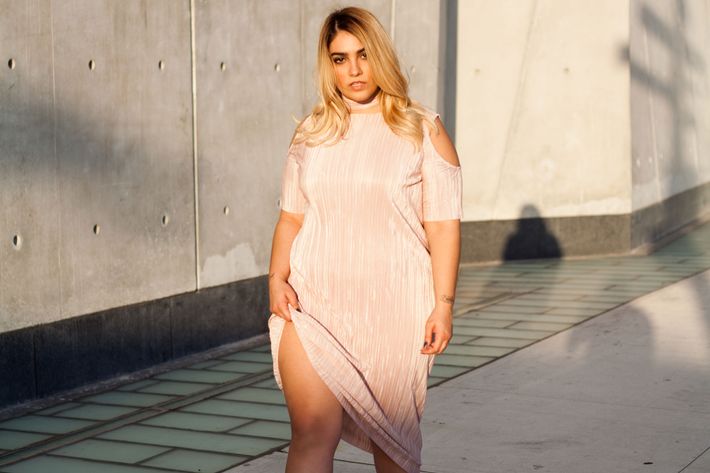 These days, I have 487,000 Instagram followers and hundreds of thousands of people reading my blog every month. I style my own shoots and have collaborated with Pat McGrath, H&M, Boohoo, Lord & Taylor, and more magazines than I can count, from Paper to Marie Claire to Cosmopolitan. I know firsthand that there's a whole world out there of people who love fashion but feel like they can't be a part of it. My goal with this column is to change that — I want to normalize in the industry what the media doesn't think is beautiful.
Throughout the years, I've had various magazines and websites reach out to do monthly content for them, but their approaches didn't feel right. I was tired of explaining myself, tired of explaining the title "plus size," and tired of backhanded compliments from headlines. It's hard for me to bite my tongue when I style a model in something fresh and fashion-forward, only to be told "She shouldn't be wearing that for her body type." Didn't you hire me to challenge the whole idea of body types? After working three months with a major publication back in 2012, I was done.
So when Lindsay Peoples, the fashion market editor here at the Cut, reached out to me, I was a little on the defensive. During our conversation, I told her I couldn't do features focusing only on plus size. I like fashion, regardless of size. I don't want it to be shocking when girls with different body types and different ethnicities appear in mainstream media. It shouldn't be avant-garde or brave that I want to wear a crop top. And I certainly won't deal with an editor telling me I can't dress a model a certain way because of whatever made-up fashion rule magazines come up with.
So each month, I'll be showing off my favorite things, demonstrating different ways to wear trends, and sharing my journey along the way. There will also be more inclusive market on the site so that women will be able to buy cute clothes from a handful of stories, not just my column. I'm excited to be here, and I'm excited to have you join me.