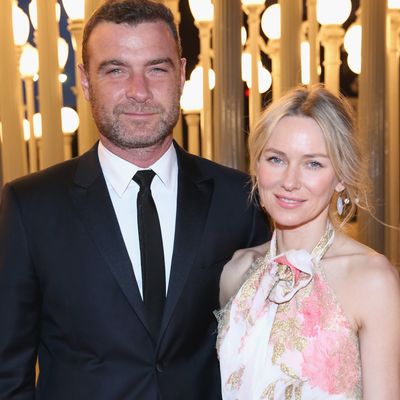 Though never married, Naomi Watts and Liev Schreiber were together for more than a decade.
Photo: Jonathan Leibson/Getty Images for LACMA
After 11 years together, Naomi Watts and Liev Schreiber have decided to part ways, reports TMZ. In a joint statement, they said, "Over the past few months we've come to the conclusion that the best way forward for us as a family is to separate as a couple." Though never married, they have two children together, whom Watts and Schreiber say they will raise together. They first announced they were a couple in 2005 shortly before the release of their film The Painted Veil. Let's hope nobody out there put money on the pair ascending to the power-couple throne Brangelina recently left vacant.