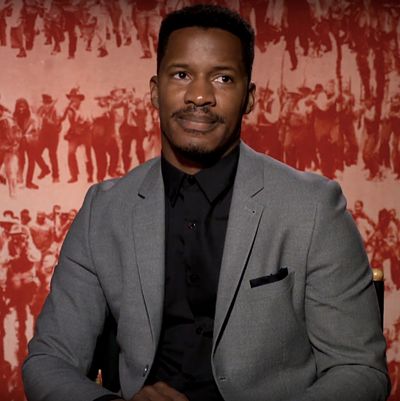 Film lovers and industry insiders have been waiting with bated breath to see how The Birth of a Nation would go over at the Toronto Film Festival. While the film itself has gotten an incredibly enthusiastic reaction from audiences, there's no question that press coverage has been touchy. There was no red carpet, the press conference for journalists was carefully controlled, and even the post-screening Q&A was fairly humdrum. Parker has, for the most part, managed to keep the message on the movie and, perhaps more effectively, all of the other people who worked on the movie with him.

Nate Parker's interview with CBC reporter Eli Glasner was rather more eventful. As you can see in the clip below, Glasner had a one-on-one interview with Parker that began innocuously enough. Glaser went on CBC news to present the clip because what happened during his interview shows how Hollywood in general deals with charges of sexual assault when it comes to people in the media.
Glaser told CBC News that "when I asked Nate Parker, the actor and director, the producer, the force behind this film about, you know, whether he's concerned that the controversy around his past actions has devalued this film, well, again, he was very much focused on the positive, kind of spinning it in that direction." You can see Parker's response in the video below, but things went sideways when Glasner asked, "Do you think Fox Searchlight has changed their strategy because of all of this media attention?" Then a voice off-screen says, "Thanks, Eli. We gotta wrap up."
Glaser added in his CBC report, "We played that clip long because you could hear me there actually asking him a question about whether Fox Searchlight has changed their approach, their strategy because of all the attention on his personal life, that's when … they cut my interview," adding, "I was given five minutes of time. They have someone in the room who will give you the wrap signal when you're getting close. I was nowhere near that, but I think when they saw the direction I was going, and I'm still kind of pushing to get answers on what he has to say about his past and whether he's changed, that was it. They step in, and they say the interview is done." (This has been my experience during video junkets as well; it's a tightly controlled environment.)
If you've ever wondered why no one just confronts, say, Woody Allen at a press conference or during an interview, or why journalists only ask actors secondhand, this is a great case in point.