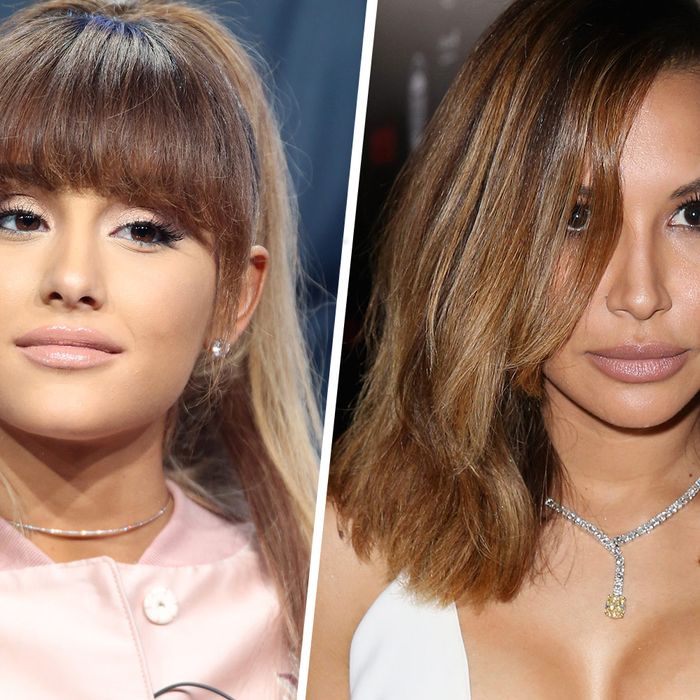 Ariana Grande and Naya Rivera.
Photo: Frederick M. Brown/Getty Images/Joe Scarnici/Getty Images for Vanity Fair
Actress Naya Rivera's new memoir, Sorry Not Sorry, is proving to be very aptly titled indeed. In addition to talking candidly about her abortion and boob job, she also takes the opportunity to very creatively call out Ariana Grande for hanging out on Big Sean's couch while he and Rivera were engaged. Rivera recalls:
We've been fighting for five straight days while he was traveling, and then on the one day he was back in L.A., he said he didn't want to see me. Well, a—hole, I've got a key to your house. I walk in, go downstairs, and guess what little girl is sitting cross-legged on the couch listening to music? …it rhymes with Smariana Schmande.
Subtle!
Sadly, Rivera also reveals that she learned Big Sean had called off their engagement the same way everyone else did — via his publicist.
I learned that I was no longer getting married from the internet, and at the same time as the rest of the world. Not only were we no longer getting married, but apparently we weren't even together anymore.
Big Sean started dating Grande not long after that, but Rivera had an impressive rebound of her own: She married Ryan Dorsey three months later, on the same save-the-date originally intended for her and Big Sean.