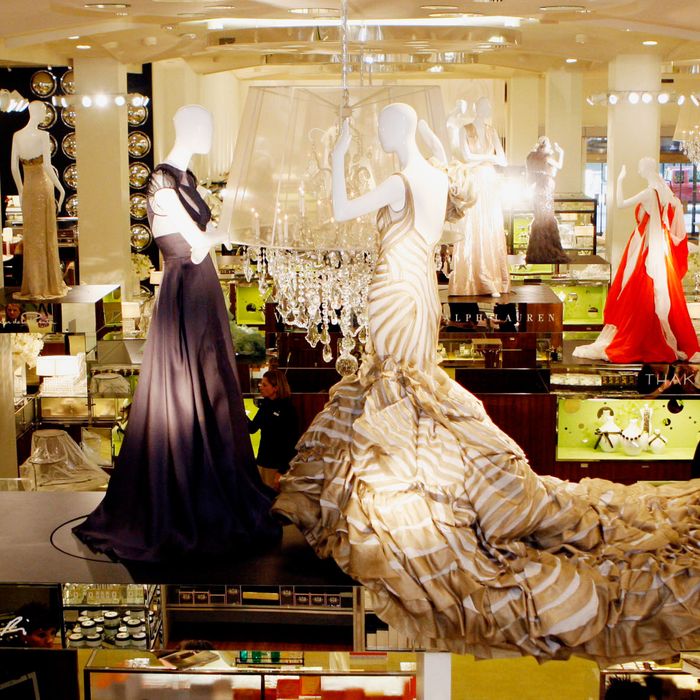 Photo: AMY CONN-GUTIERREZ/AP
Neiman Marcus has decided it feels the same way Vogue does toward bloggers. After a 4.1 percent drop in sales, company CEO Karen Katz blamed bloggers and social media in general for the decline. It's the same old story: Runway shows fill Instagram, and customers get sick of seeing the same images over and over again. Then, when the clothes finally get to stores, no one wants to buy them.
But placing all of the blame on bloggers is unfair. For one thing, the social-media onslaught has actually worked for companies like Net-A-Porter. They've been quick to adapt to the social aspects of luxury shopping with their Net Set mobile app, which offers customers the ability to see who's buying what and consult with like-minded shoppers (including prominent bloggers like Nicole Warne and Yoyo Cao). No surprise that they announced record profits following their merger with Yoox.
And while bloggers might have influence over how people shop, they're not the only factor. Customers are savvy, especially post-recession: They know how to wait for a good sale. Add to that the concerns surrounding a contentious election year and the ever-increasing cost of luxury goods, and it's no wonder people would rather wait it out.