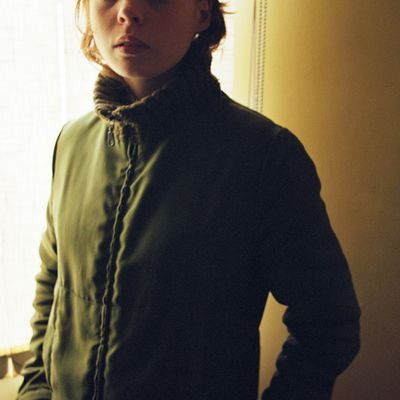 Teenage girls in low-income communities are particularly vulnerable.
Photo: Sanna Lindberg/Getty Images/Canopy
A new report from the Urban Institute shows that even in the United States, teenage girls in some low-income communities are resorting to trading sex work for food. To compile the data, researchers from the Urban Institute and Feeding America conducted 20 focus groups with 193 teenagers in ten different communities. And in all ten study locations and 13 of 20 focus groups, teens reportedly talked about the phenomenon of young girls having sex in return for food or material goods.
According to the report, this often takes the form of "transactional dating," which means a teenager "regularly sees and has sex with someone, often a significantly older man, in exchange for meals, material goods, or cash."
"It's really like selling yourself," a teenage girl in Portland told researchers. "You'll do whatever you need to do to get money or eat."
Stories like these aren't necessarily new, but the extent to which they're connected to food insecurity is, Susan Popkin, the lead author of the report, told The Guardian. "Even for me, who has been paying attention to this and has heard women tell their stories for a long time, the extent to which we were hearing about food being related to this vulnerability was new and shocking to me, and the level of desperation that it implies was really shocking to me," she said. "It's a situation I think is just getting worse over time."
According to the report, policy-makers often focus their efforts on elementary-school-age children, leaving teens particularly vulnerable to the pressures of food insecurity. "I think one of the things we see, particularly around girls, is that if they get caught up in the criminal justice system," said Popick, "they get treated as status offenders, so they get arrested and … put in the system instead of receiving the help and support they [need] for being exploited."