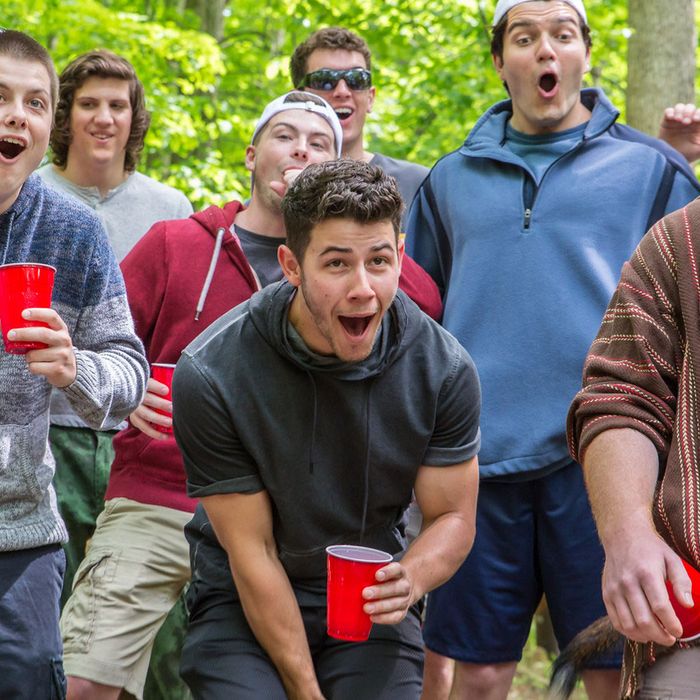 Nick Jonas plays a frat star in the new movie Goat.
Photo: Courtesy of Universal Pictures
In the new film Goat, Nick Jonas plays a sophomore in a rage-y cool-bro fraternity based on Clemson University's Kappa Sigma and inspired by Brad Land's 2004 memoir of the same name. Jonas plays Brett Land, who hazes his younger brother (a fraternity pledge) during Hell Week.
As a tween icon, Jonas was too busy traveling the world to have a traditional college experience, much less join a fraternity, but this week at Goat's New York premiere the actor told the Cut he took cues from his experience in public life, which can apparently be its own form of psychological torture.

"I compare living a public life, and probably being unfairly judged at times, as my own version of hazing, and bullying to some extent," Jonas told the Cut. "But I also have a pretty good grip on the way I see it and the way I see the world, and I accept that my journey is really unique. Being able to draw from that and putting it in this film is important."
Jonas, who grew up in the public eye first as a boy-band icon, then as a Disney channel star, said he knows what it feels like to be criticized arbitrarily.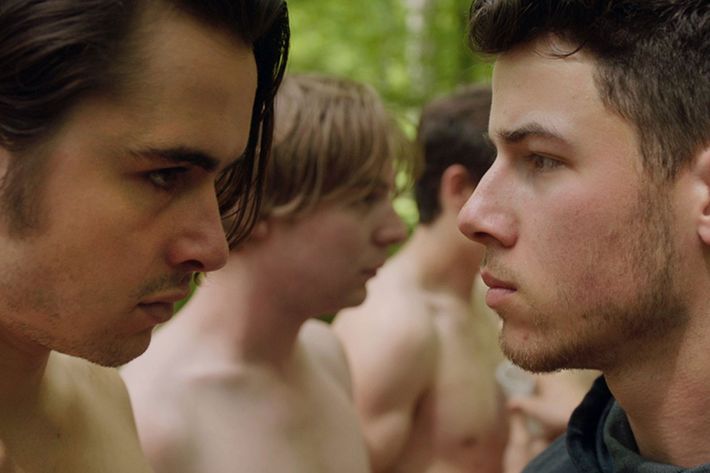 "I was the one hazing people in this film," he said, "so a lot of [it was] pulling from my own relationship with my brothers and what that was — recognizing what those feelings are, when you feel unfairly judged and, like, you have been pushed too far by pressure from someone else. It is an uncomfortable feeling."
Jonas said he was also interested in the film's message about masculinity, specifically how young men often express affection through insults and harsh words.
"It is interesting because it is nearly impossible for the young men in this film to show their vulnerable side, to embrace intimacy on some level, care for their friends," he said. "It usually comes out in violence or talking shit as a way to show they care. Which is kind of insane. To be able to get real with someone and feel that relationship is rare these days, so I think it is an interesting time for masculinity as a whole and what that looks like today."