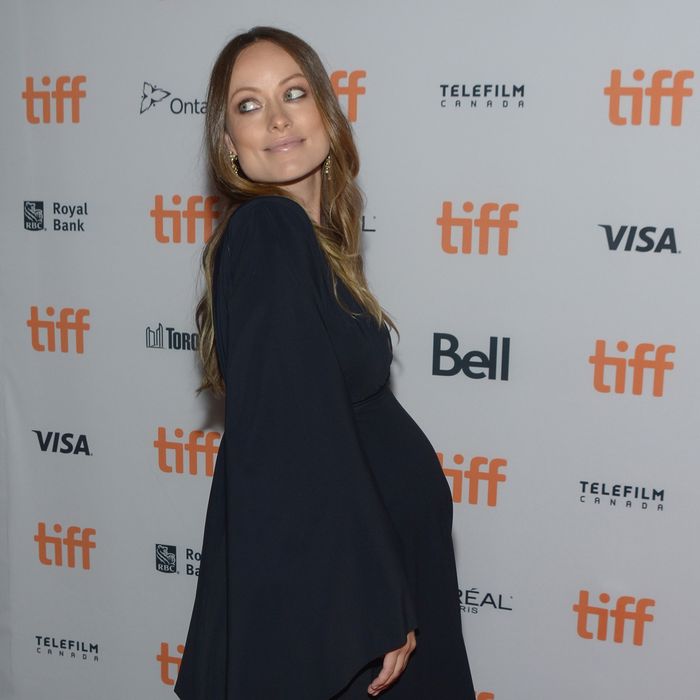 Turns out even pregnant celebrities have a hard time getting a seat.
Photo: Matt Winkelmeyer/Getty Images
For those not aware, here you go: Olivia Wilde is very pregnant. As in, she's about eight months or so pregnant. For those who were also not aware: Priority in seats on a bus/train/any other form of public transportation is given to the elderly, disabled, and — you guessed it — pregnant women. If we need to go into why that is, then you, my dear, are part of the reason humanity is in a crisis. Or, you may have just been one of the many New York City subway riders whom Olivia Wilde encountered on Wednesday and who refused to give up their seat for her.
As "Page Six" points out, Wilde lives in Brooklyn with her fiancé, Jason Sudeikis. So, if she was going home from the city, that would have been anything but a short ride. Whatever the length of the commute, Wilde didn't hide her irritation when she tweeted about her unpleasant mid-afternoon experience.
Don't try the pregnant woman, please.