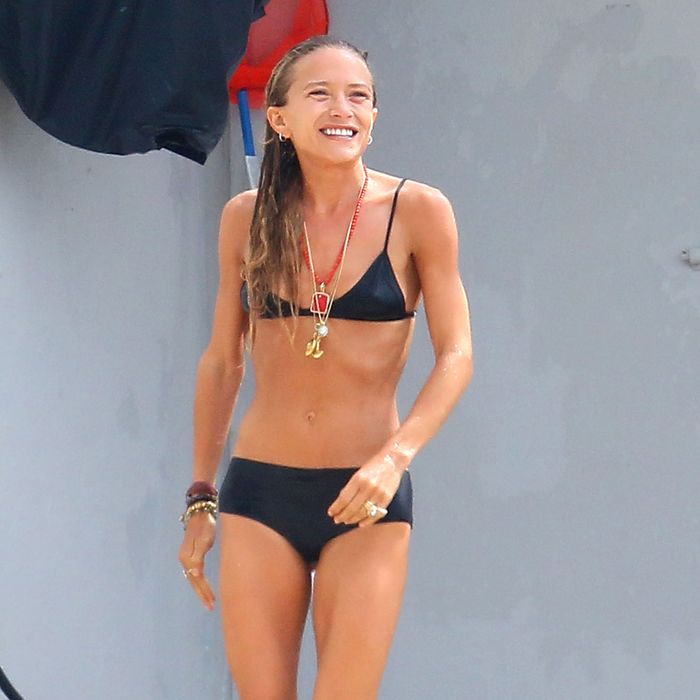 Good effort, girl.
Photo: FAMEFLYNET PICTURES
After a lifetime of saying "prune" for the cameras, our scowling hero Mary-Kate Olsen did the unthinkable while vacationing on the French Riviera: She formed an actual smile on her face. The hobbyist horseback rider appeared to be having a great time, which isn't that surprising given that she's in one of the most beautiful spots in the world. We look forward to business as usual when she's back in New York.
This post has been updated.