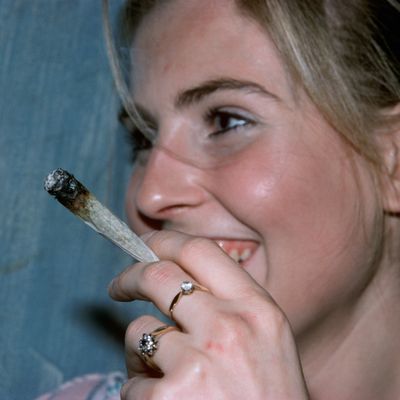 Photo: Jeffrey L. Rotman/Getty Images
The CDC has just released a study sure to shock parents and teens alike: Data gathered over the past 13 years suggests that parents are the ones experimenting with weed.
In fact, over the 13-year period, marijuana use steeply increased in people over the age of 26, while falling 10 percent in people ages 10 to 17. The largest weed-smoking group is 35- to 44-year-olds, who report using it in larger numbers than teens overall.
The fastest increases were in people between 45 and 54, whose marijuana usage spiked 50 percent since 2002, while usage in people over the age of 65 is up 333 percent since 2002. Though overall usage numbers are still lower than for people of younger ages, the steady increases suggest that the trends are changing: Younger people are taking up the habit less, while older people are taking it up more.
The report says older people are starting to smoke weed because they have larger disposable incomes, more time on their hands than they used to have, and they, like, can't even deal with your shit today.