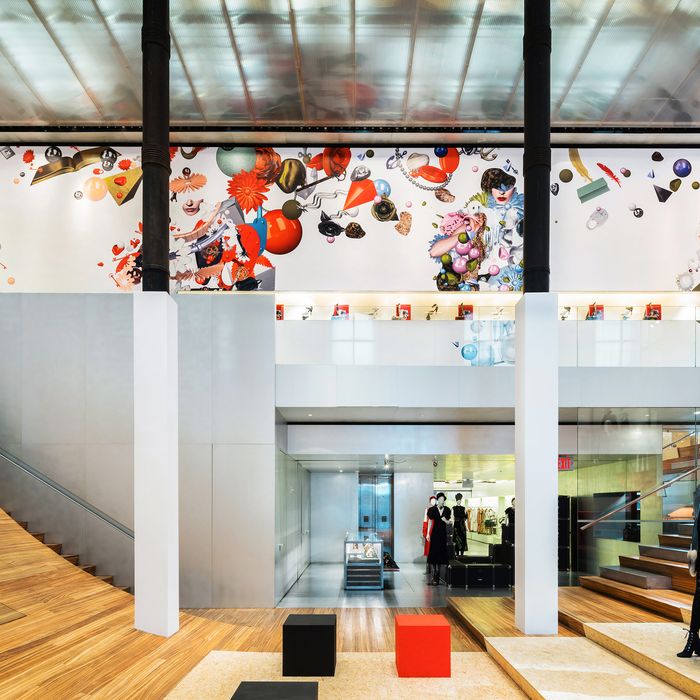 Photo: Pablo Enriquez/Prada
You don't have to spend $700(+++) on a flight to Milan Fashion Week to experience the Prada runway. New York's Soho boutique at 575 Broadway is now showcasing a painted interpretation of Prada's fall collection and set elements from the show, including particle boards and stunning photos by Steven Meisel.* Images by Willy Vanderperre appear in a rotating slideshow on screens near the main staircase.

The custom wallpaper, created by the design firm 2x4, features silhouettes from last season's runway. Faces and hands combine with an ethereal stream of objects that inspired the collection — keys, books, colorful flowers, feathers, and leaves, all elegantly floating on a gleaming white wall — which makes a perfect backdrop for a surreal selfie this weekend. Click ahead to preview the mural.
*This article has been updated to show that Steven Meisel created the wallpaper imagery.