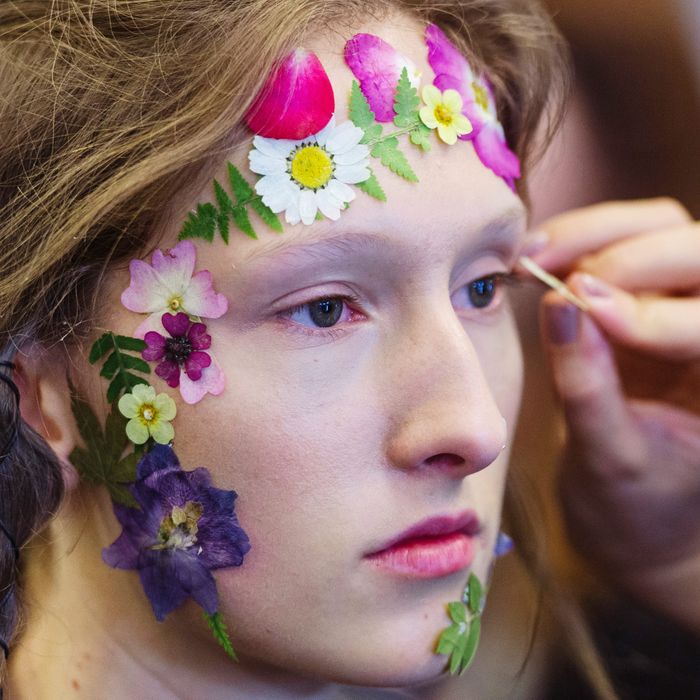 Photo: Ben A. Pruchnie/Getty Images
The lip shade at yesterday's Preen show? Tulips. Makeup artist Val Garland created a beauty look that looked like a liberal interpretation of Snapchat's flower-crown filter. Garland placed flat-pressed posies, buttercups, daisies, and poppies obtained from London-based florist Flora Starkey on the models' necks, foreheads, and down the face, affixing them with eyelash glue (according to Allure.com).
Some models even had the botanist's version of a lip kit, with petals glued over lipstick to create a mouthy floral. There are 181 days till spring, but somewhere, Drew Barrymore is wistfully pinning this look on a Pinterest board.