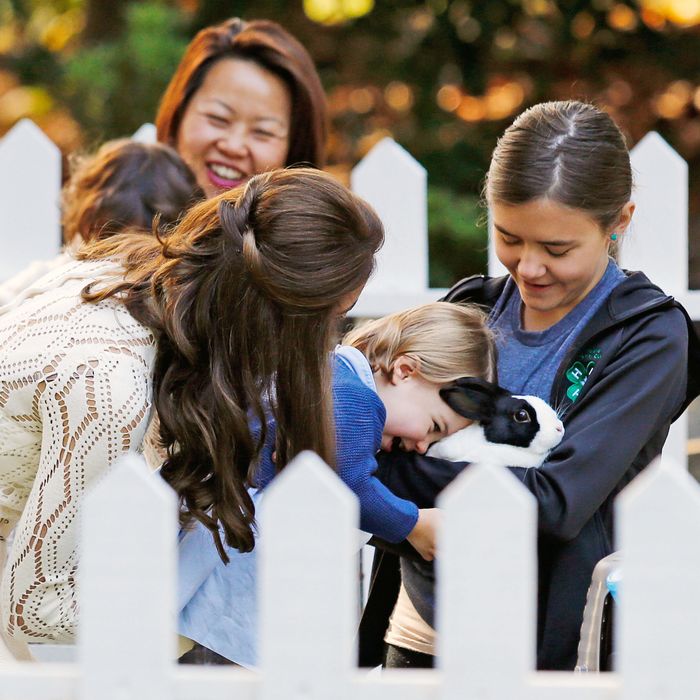 Photo: Chris Wattie/Reuters
While royal adults have a lot of annoying ceremonial duties to attend to, such as sending out lame tweets via antiquated technology, being a royal infant seems like a pretty sweet deal. Earlier today, Prince George and Princess Charlotte — a 3-year-old and a 1-year-old not yet fully aware of the burdens of their inheritance — got to hang out at a children's party for military families in Victoria, Canada. Lots of really nice things happened!
Charlotte got a fancy rattle.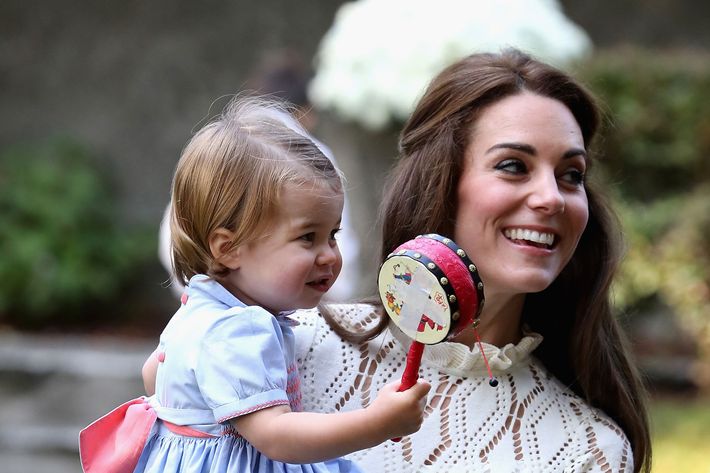 A man in a bowler hat made balloon animals.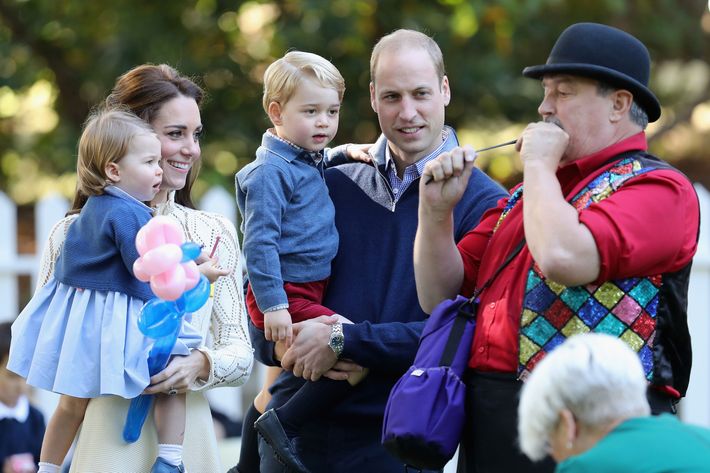 Charlotte played with a dog named Moose.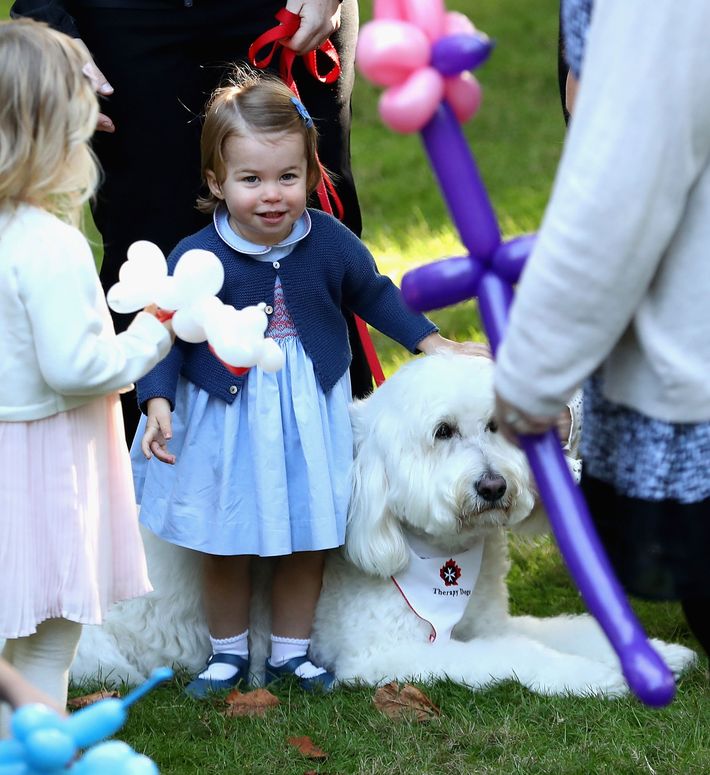 She even sat on his back.
While George discovered the magic of bubbles.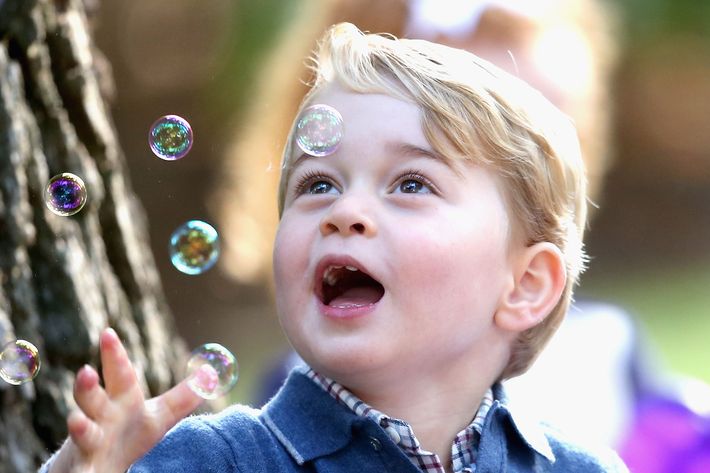 Wee!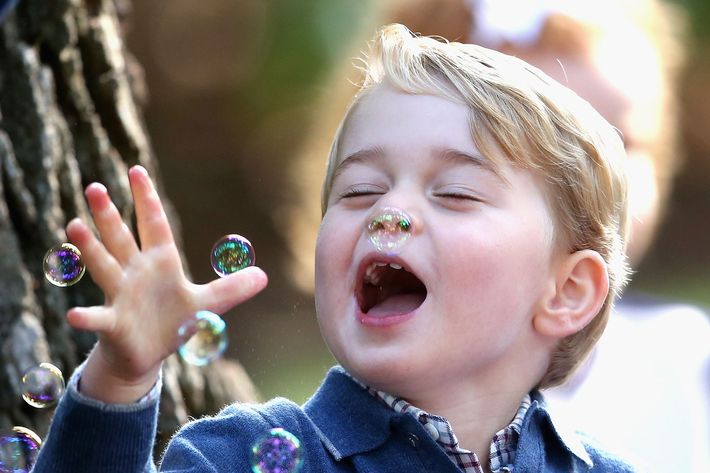 What a day.