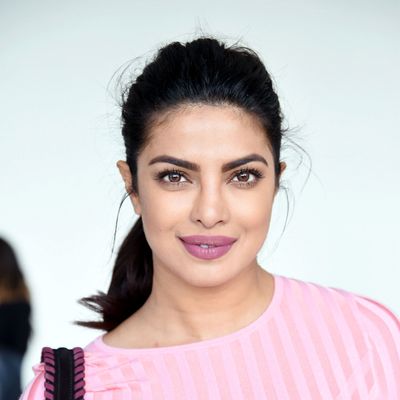 Priyanka Chopra is probably hotter than you.
Photo: Jamie McCarthy/Getty Images
Actress Priyanka Chopra, who was 17 when she won Miss World in 2000 and who now stars in ABC's Quantico, knows her worth. She knows how smart and successful she is, and she knows she's hotter than approximately 98 percent of the world's population. So when W magazine asked who her celebrity crushes are, she spoke the truth:
I don't crush on people. They crush on me.
A few minutes later, she relented slightly: "Well, I love Tom Hardy. He's beautiful, he's an actor, he's just — what was that movie with Reese Witherspoon? He was really cute and shirtless. But that was not the reason why I liked him! I like him for his art. Please — everyone should know that."
So, um, Tom — maybe @ her?