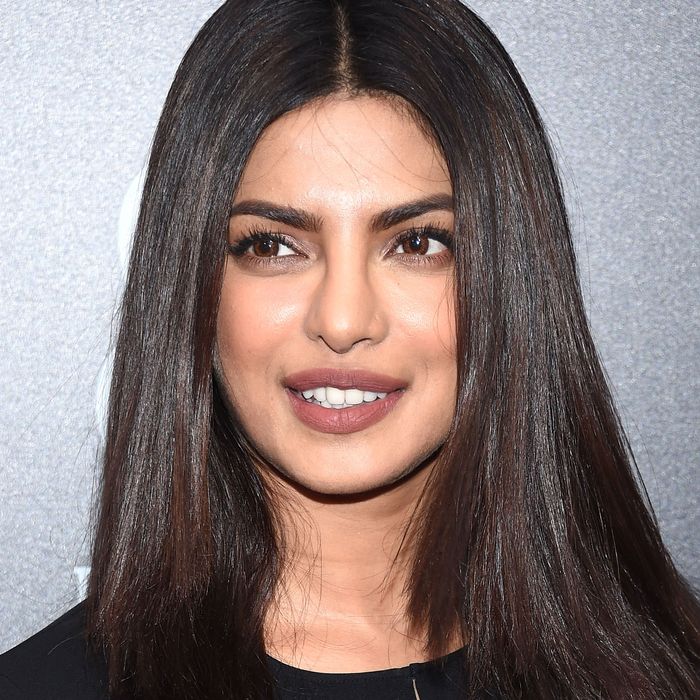 Priyanka Chopra.
Photo: Dimitrios Kambouris/Getty Images
International superstar, red-carpet icon and future Baywatch villain Priyanka Chopra gave a long interview to Refinery29 ahead of Quantico's return, and unlike many celebrities who have danced around identifying as a feminist, Chopra has never been one to mince words.
"Feminism needs men to understand that we don't want to berate you or kill you or hate you, we just need you to stand by us," Chopra explains. "That's what feminism is. Don't judge me for being me, just like you don't judge the boys. That's all we want — equality in treatment."
"For eons, women have been told how to be or think or dress," says Chopra, who transitioned from Bollywood stardom to being the first South Asian actress to lead an American TV series. "I come from a part of the world where this debate is so heated, especially because we're a country that has goddesses. We pray to women. But at the same time, we prey on them."
Asked to comment on her earlier remarks about wanting to play a female Bond, Chopra clarifies that — much like Ava DuVernay — the phrase diversity gives her pause.
"I know everything is about diversity right now. But I think it should be about humanity. It's 2016. It's so easy to separate ourselves and become smaller and smaller pieces of humanity," she says. "I don't like the phrase woman of color. I feel like that puts women in a box. I'm a woman, whether I'm white, black, brown, green, blue, or pink — whatever. I think we need to start looking beyond that."

A female Bond, says Chopra, "would be a big win for women, period." Just don't call her Jane Bond. "Not Jane. She should be James Bond, and she should be able to sell it. Why not?"