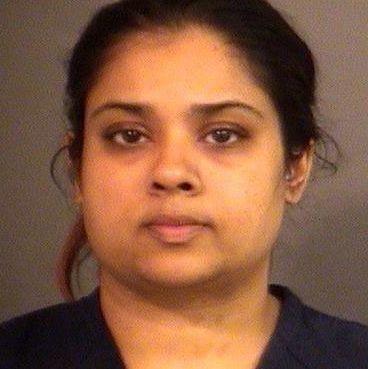 Photo: St. Joseph County Police Department
Purvi Patel was released from an Indiana prison yesterday after her feticide conviction was overturned and a judge resentenced her to less time than she'd already served.

In 2015, Patel was found guilty of conflicting charges feticide and child neglect and sentenced to 20 years in prison for allegedly self-inducing an abortion with drugs two years earlier.
Last month a judge overturned the feticide conviction, a ruling the state did not appeal, and on Wednesday the judge sentenced her to 18 months for felony child neglect. She's already been in prison that long and was released yesterday.

Compare Patel's original 20-year prison sentence for an abortion to the 6-month jail term handed to former Stanford University student Brock Allen Turner for raping an unconscious woman. Turner, by the way, was released from jail today after three months.