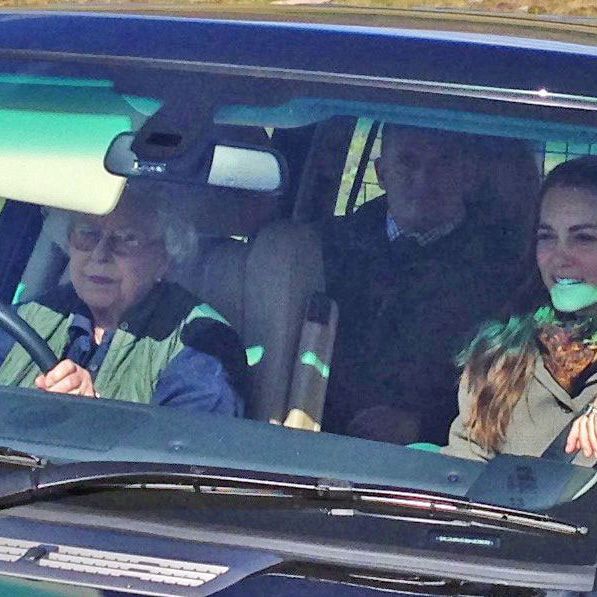 Queen Elizabeth and Kate Middleton.
Photo: Peter Jolly/REX/Shutterstock
Getting an Uber in the secluded wilds of Balmoral, Scotland, can be tough, especially when you factor in weekend surge pricing. Thankfully, when Kate Middleton needed a ride around Queen Elizabeth II's 50,000-acre estate, the 90-year-old British monarch came to the rescue, driving the princess to a "remote part of the estate to meet with William for a picnic." Assuming the Queen let Kate use her aux cord, looks like a five-star rating to me.