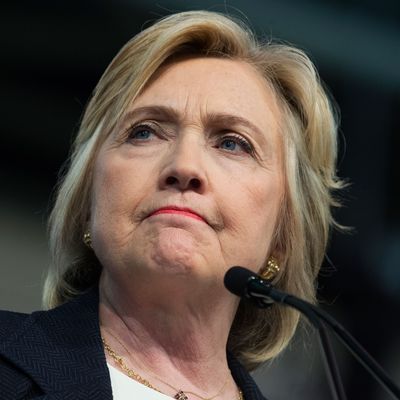 Hillary Clinton is over it.
Photo: Tom Williams/CQ-Roll Call via Getty Images
Over the course of the presidential race, Hillary Clinton has hit a few snags due to her — ahem — condition. The latest came Wednesday night, when Republican National Committee chairman Reince Priebus offered a helpful critique of Clinton's demeanor.
While Matt Lauer did a questionable job interviewing Clinton during NBC's Commander-in-Chief Forum, Priebus tweeted this:
It's nice to know that shattering the "highest, hardest glass ceiling" doesn't keep men from telling you to smile. Of course by now, Clinton (or, rather, Clinton's social-media director) knows exactly how to respond to this kind of thing: