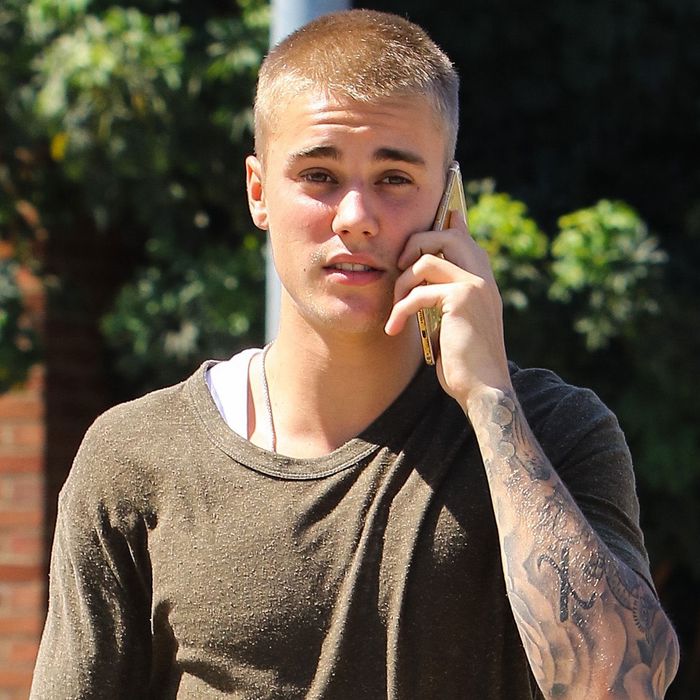 Justin Bieber.
Photo: Bauer-Griffin/Getty
Justin Bieber has suffered through a lot of drama in the past few weeks. He started dating 17-year-old Sofia Richie, which angered his fans and his ex-girlfriends Selena Gomez and Hailey Baldwin. Then he had a fling with a gal named Bronte Blampied, which angered Sofia Richie. Finally, he got back together with Sofia Richie, and she turned 18. That doesn't mean things are fine now, however. Today, according to The Daily Mail, Justin Bieber went to Subway and his credit card got declined.
The Mail exclusively reports that Bieber stopped by the Subway in West Hollywood "to grab a bite as his flame Sofia Richie waited in the car." At the counter, his card got declined, but according to a source, "a generous fan waiting in line recognised Justin and jumped in to pay for the Sorry singer's order."
This source claims that Bieber walked away with "a foot-long sandwich, four milk bottles and some cookies for dessert." You can see photos of Bieber carrying a large bag out of the fast-casual restaurant here.
Four bottles of milk!