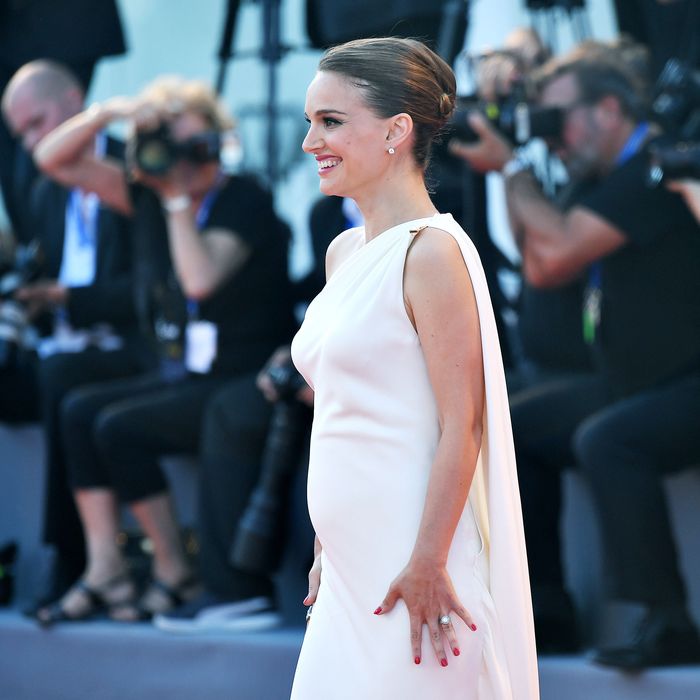 Natalie Portman at the Venice Film Festival.
Photo: Jacopo Raule/FilmMagic/Getty Images
After Natalie Portman's red-carpet appearance at the Venice Film Festival for her new film Planetarium sparked pregnancy rumors, a source told Us Weekly that Portman is expecting a second child with her French dancer husband Benjamin Millepied. Per Us Weekly, "the actress was rubbing her belly at the star-studded event."
Millepied and Portman, who met on the set of 2012's Black Swan, currently have one son, Aleph, age 5.
Meanwhile, we're awaiting the release of Jonathan Safran Foer's congratulatory email.