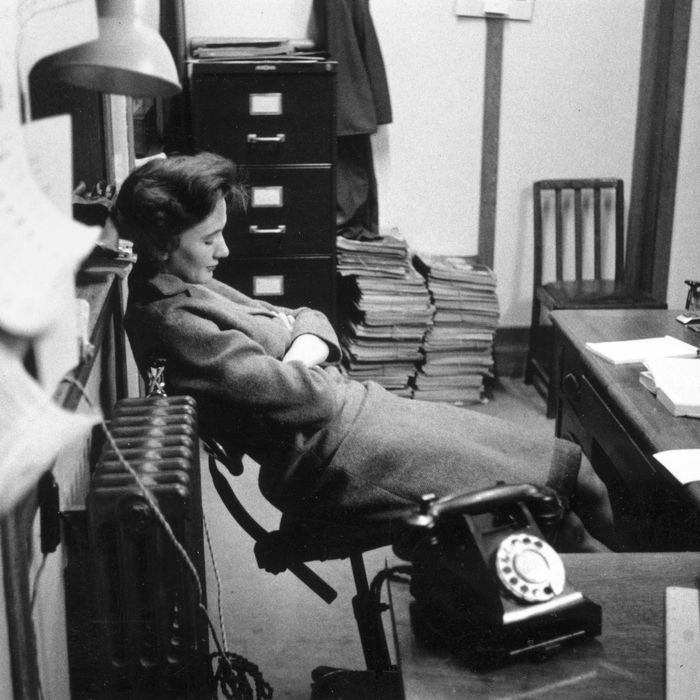 The gender gap is exhausting.
Photo: Thurston Hopkins/Getty Images
The average woman does four more years of labor in her lifetime than do her male counterparts, which equates to an extra month of work each year, according to a new report.
U.K.-based charity ActionAid's report "Not Ready, Still Waiting," which was presented at the U.N. General Assembly on Thursday, revealed that women across the globe face an unfair burden of unpaid-care work, according to The Guardian. This limits women's ability to pursue income-generating work, take time off, or play a role in political activities, the report found.
As a result, ActionAid is urging governments to offer quality, public care options, promote equal pay, and pass legislation for acceptable minimum wages. However, the chief executive of ActionAid UK, Girish Menon, told The Guardian that the group doesn't "mean to suggest that all unpaid work, including unpaid care work, should be remunerated." He went on to say that some aspects of unpaid care are "intrinsically invaluable," including loving and nurturing family.
"Rather, ActionAid believes women's unpaid work should be recognized, reduced and distributed – between women and men, and between the household and the state. Women's labor – in and outside of the home – is vital to sustainable development and for the wellbeing of society. Without the subsidy it provides, the world economy would not function. Yet it is undervalued and for the most part invisible."
The report also found that women will continue to experience inequality unless changes are made to recognize and redistribute women's unpaid care work. Otherwise, I guess we'll just have to wait until 2152 for equal pay.