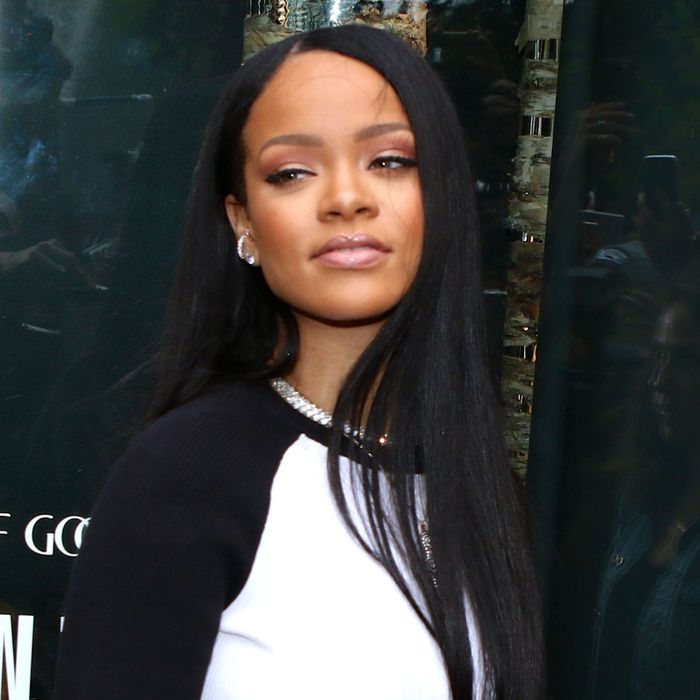 Photo: Nancy Rivera/Bauer-Griffin/GC Images
Rihanna and dreamy Canadians are two great tastes that taste great together. Rihanna took a quick break from curving Drake and showing off Fenty x Puma at Fashion Week to post a call to arms on social media last night, urging her Navy to phone Canadian Prime Minister Justin Trudeau as part of the Global Citizen social-justice campaign.
Rihanna, who is performing at this year's Global Citizen Festival in Central Park, has chosen to highlight education as her cause célèbre, tagging her posts #EducationCannotWait. Global Citizen offers a ton of causes that people can support by writing messages or calling political leaders, and for each action they take, they earn points that give them a shot at winning tickets to the festival on September 24.

The very idea of Rihanna and Justin Trudeau interacting in any context — even if it's just through Twitter or Instagram — is almost too beautiful to bear.