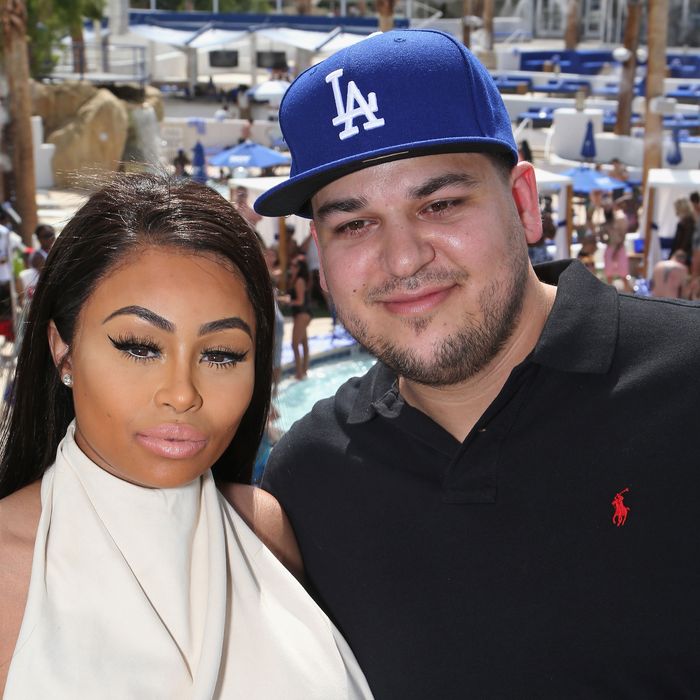 Blac Chyna and Rob Kardashian.
Photo: Gabe Ginsberg/Getty Images
The barrage of trailers for Rob Kardashian and Blac Chyna's new reality show, Rob & Chyna, continues, and it looks like we can very safely expect a healthy helping of relationship drama.
In addition to the escalations we've already seen — Chyna screaming "ARE YOU STILL TEXTING BITCHES, YES OR NO?" and chucking a bouquet into a backyard pool — today we learn that she's been routinely kicking Rob out of the house.
"This cycle of me getting kicked out the house has happened several times and usually I go right back but I'm sick of it so Imma stay at my house in Calabasas for a bit," he says. We also get to see Scott Disick act as an unlikely relationship coach, offering words of consolation: "She's hormonal. She's pregnant," he tells Rob. "If you weren't to get kicked out, it would be weird."
A lot to look forward to here, clearly.