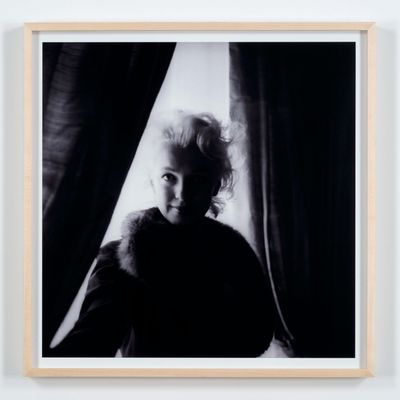 Marilyn Monroe photographed by Milton Greene.
Photo: Milton H. Greene/Joshua Greene/Archive Images
The photographer Milton Greene captured his most intimate portraits of Marilyn Monroe, a close friend, at his family's cabin in Connecticut from 1953 to 1955 — before and after she divorced Joe DiMaggio in 1954. She often visited his family's home in Weston, Connecticut, where Greene photographed her.
In this series of photographs taken during their friendship, the actress is candidly at ease — swimming in the pool or playing with farm animals. Greene's portraits are showcased in a new exhibit at the Mana Contemporary arts center in New Jersey. Curated by Whoopi Goldberg, "Marilyn: Character Not Image" includes photographs by Weegee, poems and sketches by Monroe herself, and the dress she wore while singing "Happy Birthday" to President John F. Kennedy in 1962.
"This is the Marilyn you don't know," Goldberg told BET of curating the exhibit. "That's what we try to give you, not what you know but what you might not know." Click ahead to preview the exhibit — "Marilyn: Character Not Image" is on view at Mana Contemporary through October 22.