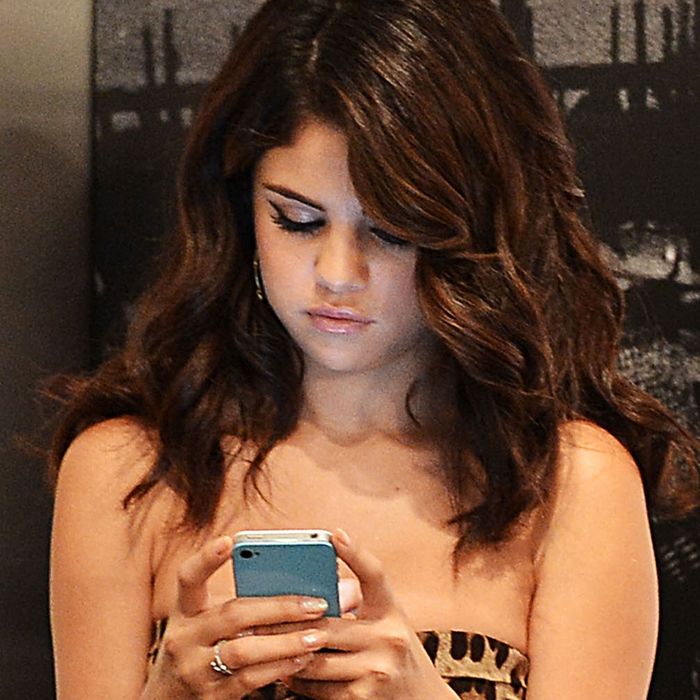 Selena Gomez has a new phone number.
Photo: George Pimentel/Getty Images for Guess
What started out as any other Wednesday has turned into a literal nightmare: Selena Gomez reportedly changed her phone number so that Justin Bieber can't contact her anymore.
Hold my calls. Clear my schedule. Tell my mom I love her.
The "Hands to Myself" singer has allegedly had enough of Bieber and his rotating roster of ladies, which most recently included Sofia Richie, Hailey Baldwin, and of course, the one and only Bronte Blampied. To finally cut Bieber out of her life, Gomez took the drastic step of changing her digits — and told everyone in her camp not to share them with him, Us Weekly reports.
"Selena lost it," a source told Us Weekly. "She can be fragile emotionally and Justin is a major factor."
Gomez recently canceled her Revival tour to work on her lupus-related anxiety and depression. The source told Us Weekly that the singer is "focused on her mental health." Totally understandable if you need a Shape House appointment ASAP to deal with this roller coaster of a day.