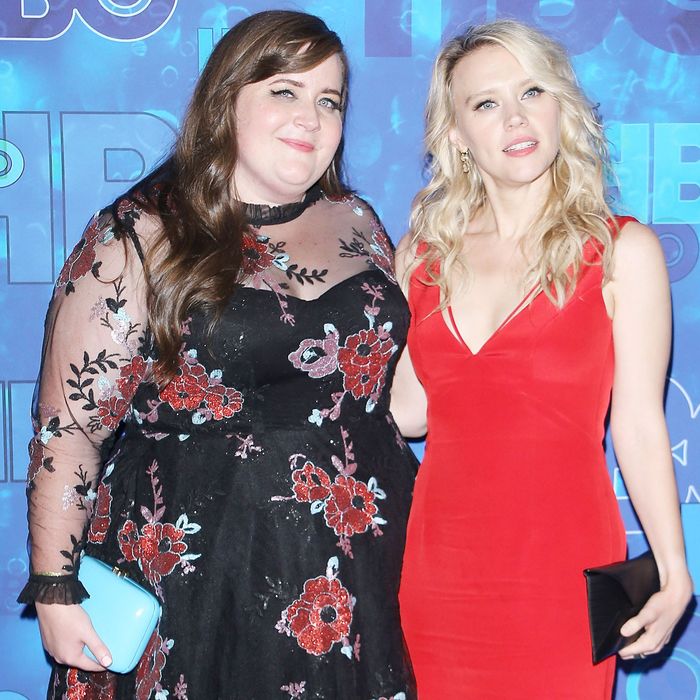 Aidy Bryant and SNL co-star Kate McKinnon at an Emmy party.
Photo: Michael Tran/Getty Images
Saturday Night Live star Aidy Bryant wore a custom Eloquii dress to the Emmys, less than two weeks after tweeting that cool clothes for plus-size women "seems like a basic request."
In an interview with PeopleStyle, Bryant opened up about her struggles with finding dresses for red-carpet events, and revealed she was excited when Eloquii approached her about designing a dress specifically for her.
"I think it's a different experience for plus size women in film and television to get clothes for events," Bryant told PeopleStyle. "It's just not as welcoming for us to get cool clothes that are like equal in glamour, in style to what, I am going to say, 'small size' co-stars get to wear."
Bryant explained that she's had experiences on photo shoots where there just weren't any options for plus-size women. "So to have this experience where they approached me and it's not us begging them … and they've been like, 'Let's make this special.' It's been very glamorous to me in ways I maybe haven't experienced before," she said.