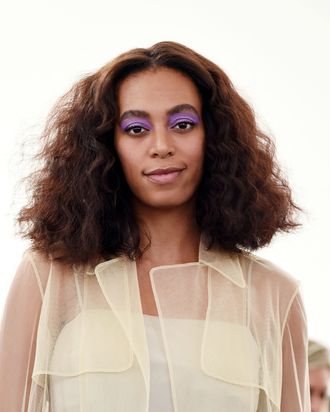 Photo: Ilya S. Savenok/Getty Images
Solange just released her new album, A Seat at the Table, a few hours ago. It's her first in four years and while it's already getting positive reviews, fans are ready for the next phase: touring.
Though she isn't saying no, the musician did just tweet to acknowledge how hard touring can be for a working mother. Her son, who is in junior high school, presents a real roadblock:
Such is the life of a busy mother. Fingers crossed.