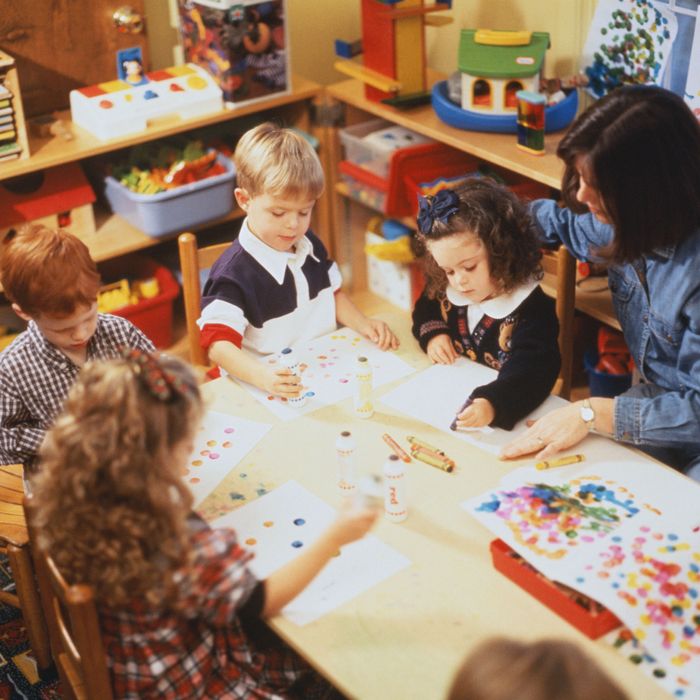 Photo: Ross Whitaker/Getty Images
A new report on the state of professional child care in America provides some startling details about what many parents already knew. First, child care is super, crazy expensive: It costs more than the average state college tuition in many states, and on average it runs 85 percent of the median cost of rent. In four states — Kentucky, Oregon, Wisconsin, and Montana — it is more than the median cost of rent. This despite the fact that day care and preschool teachers are demonstrably underpaid.
The report also found that the average full-time child-care center costs nearly $10,000 per year, and costs increase with the child's age. The average nanny costs nearly $30,000 a year, about 53 percent of the U.S. median household income.
There are lots of other things to take note of in the report, including the finding that only 11 percent of child-care centers in the U.S. are accredited. The report ends by proposing "systemic changes" to our "early care and learning infrastructure," including better pay and training for the child-care workforce. It also supports public-policy changes such as paid family leave, better access to cash assistance programs, and universal pre-K. Hooray!